The new Alienware Tri-Mode Wireless Gaming Keyboard (AW920K) is the first wireless gaming keyboard from the hardware maker, with availability starting today in the US. It's a premium kit with mechanical CHERRY MX Red switches and programmable dials - called the Programmable Rocker Switch and Dial - to control media.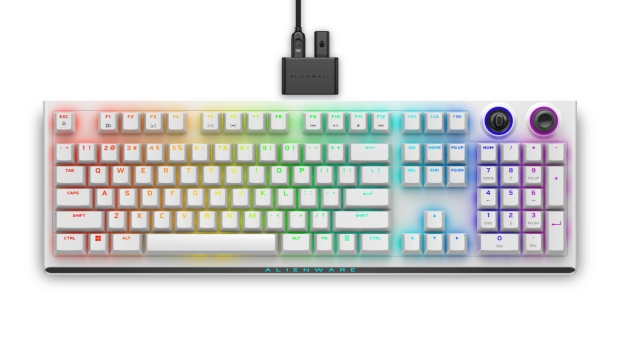 The Tri-Mode in the naming refers to the connectivity options: high-speed 2.4 GHz wireless via a USB-C dongle, Bluetooth 5.1 that can store and switch between three separate devices, and good old-fashioned wired via USB.
The new keyboard from Alienware is joined by a suite of other products announced by the company, including two new headsets - the Alienware Dual Mode Wireless Gaming Headset (AW720H), available now in the US, and the Alienware Wired Gaming Headset (AW520H) arriving in Q2 2023.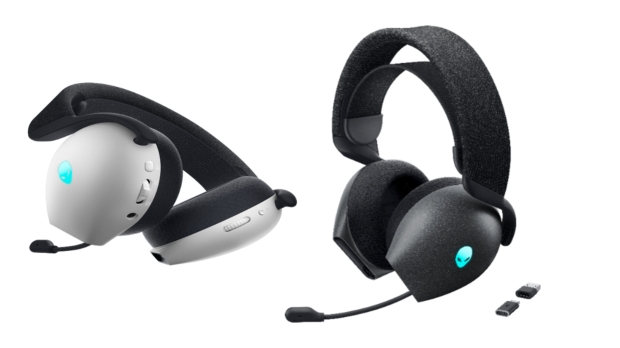 Both sport that stylish and otherworldly Alienware look, albeit designed for long-term comfort with things like a suspension band. The main difference is that one is wireless (with a wired mode), offering 30 hours of use between charges, and the other isn't. Both feature 40mm hi-res certified drivers with Dolby Atmos spatial support and retractable AI noise-canceling microphones.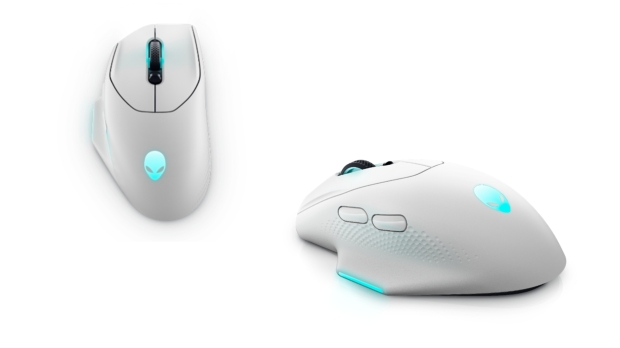 Rounding out the new Alienware peripherals for 2023 is the new Alienware Wireless Gaming Mouse (AW620M) features an impressive sensor - 26,000 DPI, 650 IPS, and 50G max acceleration. It offers up to 140 hours of battery life, with 10 hours of game time available after a quick 5-minute charge. The shape and feel follow the asymmetrical style of something like the popular and iconic Logitech G502 series, albeit with Alienware accents. It's also available today.
All products are compatible with the Alienware Command Center (AWCC) software hub for customization, which is also getting updated for 2023.
Alienware Dual Mode Wireless Gaming Headset (AW720H) is available today starting at USD 159.99

Alienware Wired Gaming Headset (AW520H) will be available in Q2, 2023 starting at USD 99.99

Alienware Tri-Mode Wireless Gaming Keyboard (AW920K) will be available in Q2, 2023 starting at USD 289.99

Alienware Wireless Gaming Mouse (AW620M) is available today starting at USD 99.99