Bandai Namco and Toei Animation make a surprise announcement that has ignited Saiyan fans everywhere.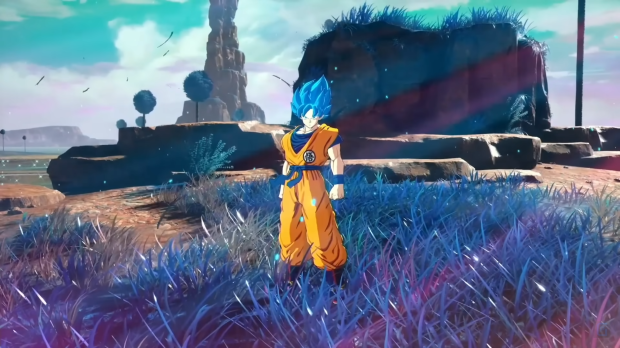 It's official: Budokai Tenkaichi is coming back after 16 years. Bandai Namco made the announcement at the most recent Dragon Ball Games Battle Hour esports tournament at the World Market Center in Las Vegas, Nevada. The short teaser confirmed a new Budokai Tenkaichi game is currently in development, and also revealed that Dragon Ball Super will be a big part of the next game.
Budokai Tenkaichi 4's teaser reel showed a brief history of the series and then finished off with an explosive reveal of Super Saiyan God Super Saiyan Goku in all of his teal-haired glory. Not a whole lot was revealed about the game and there's still much we don't know, but for now Bandai Namco has announced a new game and cautioned viewers that the "footage shown is under development."
Bandai Namco is expecting big things from the Dragon Ball series this year. The company has forecasted high earnings of 139 billion yen for fiscal year 2023, which amounts to little over $1 billion USD. This includes total franchise revenues across all segments, from video games to collectibles and everything in between.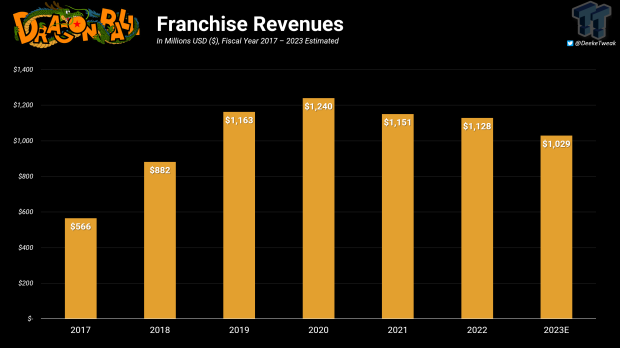 Remember that Fiscal Year 2023 ends on March 31, 2023, so we won't see the game as part of this $1 billion forecast. It's much more likely for Budokai Tenkaichi to release in FY24 or perhaps even FY25 to help punctuate big launches of games like Tekken 8.
It's also likely that Atari may not publish the new game as it did for previous entries in the series. Atari has taken a more lower-level approach to video games these days due to its limited scope of operations.