Authorities have detained a delivery man that was carrying the mummified remains of what he called his "girlfriend".
Julio Cesar Bermejo, a 26-year-old former food delivery man, has been detained by police in Peru for the possession of mummified human remains that are estimated to be anywhere between 600 and 800 years old. The former food delivery driver explained to authorities that the mummified remains had been in his family for more than 30 years and that he "takes care of her". Bermejo told AFP news agency that the remains were named "Juanita", and she's "like my spiritual girlfriend".
"At home, she's in my room. She sleeps with me. I take care of her," he said in a video that has done the round on social media. The former food delivery driver added that his father brought the remains home almost 30 years ago, and they have been taken care of ever since. Notably, the mummified remains were discovered in the food delivery driver's isothermal bag placed in the fetal position. The same bag is used to deliver people's food to their homes.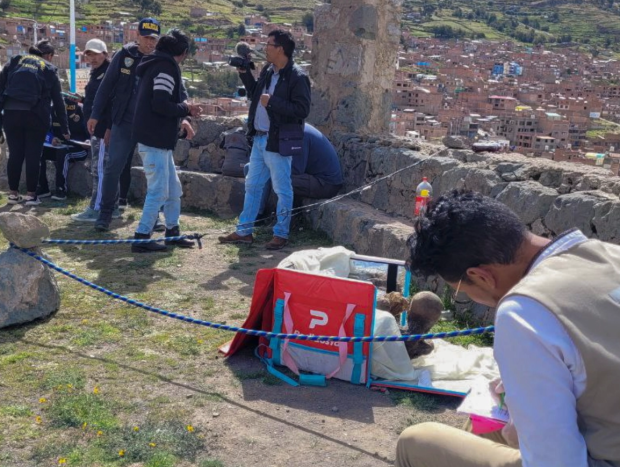 The presumably female remains were given to the Ministry of Culture, which has since put out a statement confirming the remains aren't even a woman at all. The remains are a "mummified adult male individual, presumably from the eastern area of Puno", who died when he was approximately 45 years old. A specialist at the ministry added, "It's not a Juanita, it's a Juan".