The latest GeForce Game Ready Driver driver is here, and it officially adds DLSS 3-enhanced support to the recently released Atomic Heart. With DLSS 3 4K performance on the GeForce RTX 4090 is boosted by an incredible 90% - taking the in-game fps from 97 up to an impressive 184 fps using NVIDIA's new Frame Generation technology. It even allows the GeForce RTX 4070 Ti to push its performance from around 63 fps up to 113 fps, impressive stuff.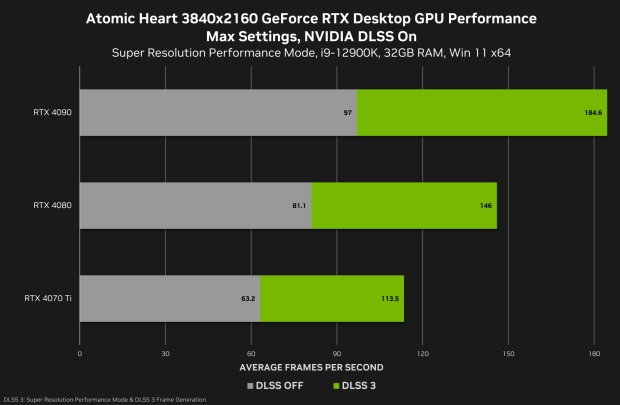 But the support for the upcoming Closed Beta for The Finals from Stockholm-based Embark Studios excites us. This is a new game created by a team of ex-Battlefield developers, and it takes environmental destruction to crazy new heights - which you can see in the latest GeForce RTX-powered trailer for the game.
The game is set to support NVIDIA DLSS, NVIDIA Reflex, and even hardware ray-tracing with RTXGI for lighting. The Closed Beta for The Finals is set to kick off on March 7 and run for two weeks, and you can sign up for it now via the game's Steam page. NVIDIA has provided some hardware requirements for the game's RTX features, where a GeForce RTX 3070 is recommended for RTX, and a GeForce RTX 4070 Ti is recommended for "UItra RTX."
The new GeForce Game Ready 531.18 WHQL driver is available now via the GeForce Experience app, or you can grab it direct from here.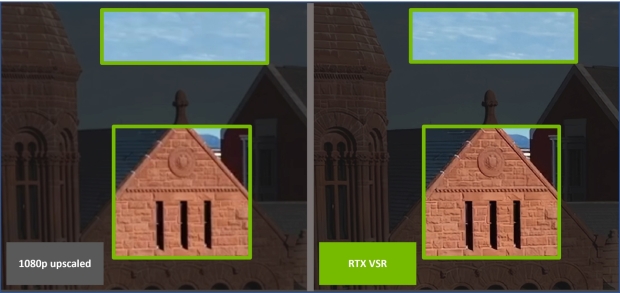 The new driver also brings RTX Video Super Resolution support for watching videos in Chrome or Edge, using AI and RTX Tensor Cores to improve video quality. It's an impressive new upscaling feature that's kind of like DLSS for YouTube. It even considers video compression artifacts to present a clean, sharp, and crisp image from a lower resolution.
For more on RTX VSR check out our earlier news story.