Good news: Square Enix still wants to release Final Fantasy XVI on PC. Bad news: No one knows how long that will take.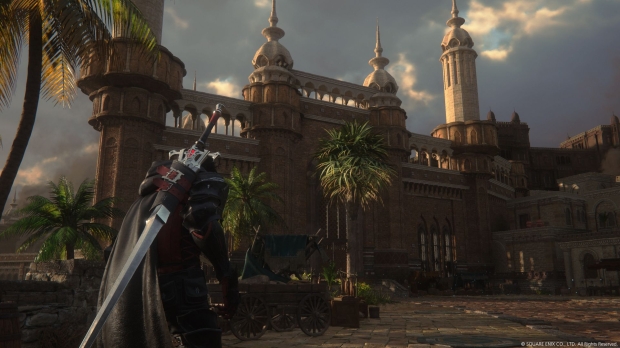 Today Square Enix dropped a ton of new Final Fantasy XVI info on the PlayStation Blog, outlining key details about combat, difficulty mechanics, characters and history, and an innovative new feature that could help one of the most boring aspects of RPGs. The publisher also clarified its plans for a PC version of Final Fantasy XVI.
According to FFXVI producer Yoshi-P, the studio simply does not have a PC port ready yet. Sony has purchased exclusivity rights to Final Fantasy XVI for six months, meaning the game won't launch on any other platform outside of the PS5 until at least December 222, 2023.
Square Enix doesn't yet have a PC version ready to release when the PS5 exclusivity deal ends. Yoshi-P says that he definitely wants to bring Final Fantasy XVI to PC but he doesn't know how long it will take.
For reference, it took 4 years to port Final Fantasy XV to PC after the game launched on PS4, and over a full year for Final Fantasy 7 Remake to also cross over to PC.
Here's the full machine-translated statement lifted from the Japanese PlayStation Blog:
Regarding PC version support

I've caused a bit of a stir with my remarks the other day, but I'd like to touch on the PC version. First of all, it is true that FINAL FANTASY XVI is a six-month limited time exclusive on the PS5 platform. However, it is a completely different story that the PC version will be released in half a year. I will make it clear, but the PC version will not come out in half a year.

This is because we spent a lot of time and money optimizing the PS5 platform to deliver the best gaming experience. Of course, I would like to release a PC version at some point so that everyone can play as many games as possible. However, even if we start optimizing the PC version after the PS5 version comes out, we won't be able to optimize it in half a year, so it won't come out in a short span of half a year. I would like to release it eventually, and I think I will, but I am not at the stage where I can say when.

First of all, I would be happy if you could play the PS5 version, which I made with the thought of being the best game in the world. If the PC version comes out in half a year, I can quit the company (laughs). Please don't say, "I won't buy the PS5 version because the PC version will be released in half a year."