Final Fantasy XVI is revolutionizing one of the most boring parts of any RPG: The dreaded lore codex.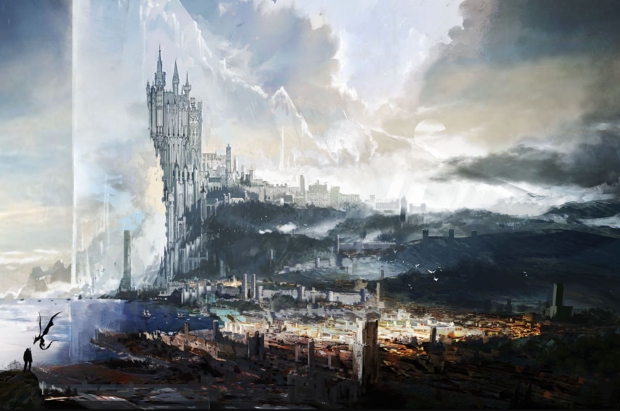 RPGs, especially medieval fantasy ones, typically have a ton of lore to digest. The worlds themselves depend on a rich and compelling history of characters, events, and often mythical gods and deities. The result is often a grand spectacle of might and magic that's replete with real-world historical references.
There's just one issue: The lore isn't always delivered through gameplay or interactions. RPGs typically separate lore into two parts: gameplay and the dreaded codex. Some of the most significant and interesting events of an RPG world are told in written format, requiring gamers to read entries in a kind of UI-based database within a menu screen.
Final Fantasy XVI appears to change all that. Square Enix has created a new system called Active Time Lore that's a lot like Amazon's X-Ray feature that's available on Prime Video.
Active Time Lore lets players pause the game at any time to receive small and concise updates about the relevant topics around you. This is interactive and contextually sensitive to your location and the characters around you.
For instance, let's say you're in a cutscene talking to a particular character. The ATL system will bring up key info about that character and what they are discussing. If the character is talking about an event, or a nation, you will get quick notifications that remind you of the pertinent information on the topics.
The PlayStation Blog has a breakdown:
To support this rich narrative, Final Fantasy XVI will feature a brand-new system called Active Time Lore, or ATL for short.

"Our story is deep and focuses on the characters, but we wanted to make the world feel alive and give reasons for why things are happening," says Michael-Christopher Koji Fox. "We created a history that goes back over 1500 years, which influences the story."

This very in-depth feature is integrated throughout and will allow you to pause the game at any point, even mid-cutscene, and get tailored lore prompts to refresh your memory on a character just mentioned, a nation's history, or a particular event that took place.

"We have hundreds of entries available," Koji Fox continues, "but players can also choose to ignore them and enjoy the game without feeling bogged down."
Final Fantasy XVI will launch exclusively on PlayStation 5 on June 22, 2023.