The AMD's Ryzen 7000-series of CPUs feature integrated graphics with an RDNA 2-based GPU. However, we're talking about something basic, as you've got 128 stream processors and 2 CUs designed purely to display graphics. And not, you know, play games. As with all tech, this hasn't stopped someone from overclocking the GPU to see how far the performance can be improved.
And that's precisely what SkatterBencher has done, pushing the clock speeds to an impressive 3.1 GHz - delivering a performance uplift of roughly 42%. Overclocking the integrated GPU wasn't easy as it required playing around with AMD's Precision Boost Overdrive settings and increased voltages and power limits.
"While overclocking the Ryzen 7000 integrated graphics was not supported at launch, recently AMD has expanded the overclocker's toolkit with options to do so," Pieter at SkatterBench writes. "While I wouldn't say overclocking the integrated graphics provides a viable path to meaningful gaming performance, I wouldn't be a SkatterBencher if I didn't try overclocking it anyway."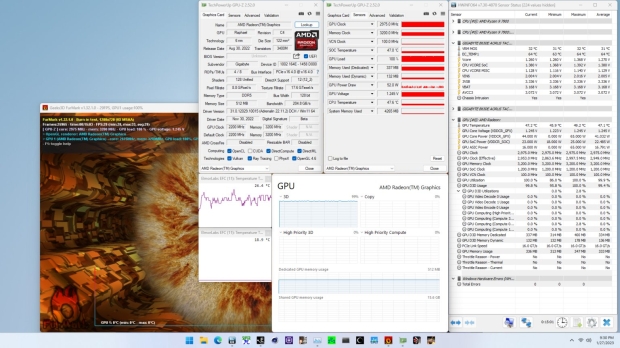 By default, the GPU operates at 2.20 GHz (at 0.997V), which can be increased by upping the voltage to 1.2V to hit around 2.9 GHz. From there, further voltage tinkering can increase the clock speeds to 3.1 GHz alongside the power draw going up to 60W compared to the default 38W.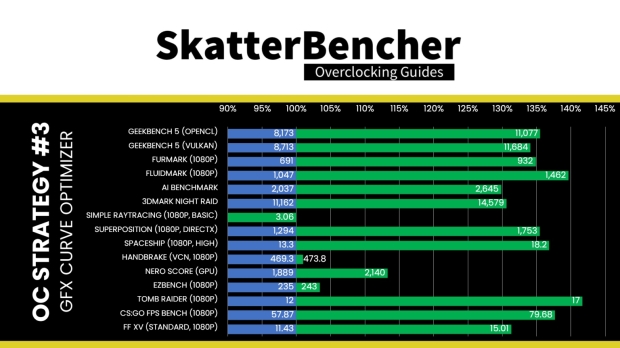 So what does that 42% increase in performance deliver? Well, a game like Tom Raider played at 1080p delivers 17 fps versus the stock 12, which isn't what you'd consider playable. On the plus side, CS:GO can top 60 fps which is impressive for integrated graphics designed and implemented purely for diagnostic and basic functionality.