Apple has released a full trailer for its upcoming movie based on the hit game Tetris, which is set to stream exclusively on Apple TV+ from March 31. The idea of a Tetris movie might conjure up a cheesy blockbuster where intergalactic blocks need to be busted by a ragtag group of heroes. This isn't that. It's an R-Rated movie looking to tell the real story of the game's creation and worldwide release.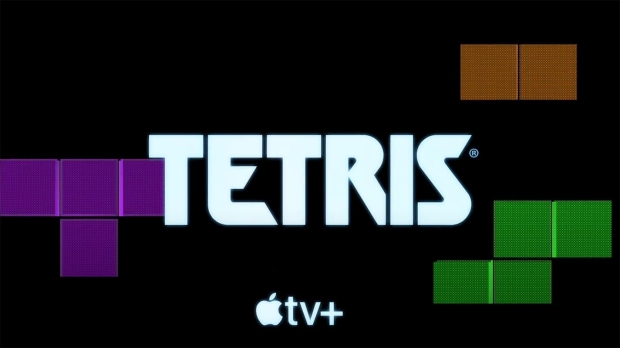 Based on the trailer, the Tetris movie looks fantastic, tense, and full of ups and downs. The official description states that it's a thriller, which is funny, but not when considering Tetris's history. Developed in the USSR at the height of the Cold War by engineer Alexey Pajitnov, it arrived at a time when anything Soviet didn't make its way out West. Fast forward a few years, and thanks partly due to the success of the Nintendo Game Boy, Tetris quickly became a household name.
And in terms of pure design, it's still what you'd consider a masterpiece. Or, as star Taron Egerton states in the trailer, "It's poetry, art, and math all working in magical synchronicity. It's the perfect game." The film looks to tell the story of how Tetris made its way out of the USSR, and if what we see is anything to go by - it wasn't a case of simply finding a publisher.
Naturally, when negotiating the rights of anything, it's more boardroom meetings than jet-setting and dealing with KGB agents and Russian gangsters. But even if this is a heavily fictionalized version of the true story - it's shaping up to be one of the must-watch movies for 2023.