Corsair has released a pair of new wireless gaming headsets in the form of the HS55 Wireless (USD 99.99) and the HS65 Wireless (USD 119.99). Both models are feature-packed, with long-lasting 2.4 GHz wireless support, Bluetooth, and Dolby Audio 7.1 surround. Both headsets are also compatible with PlayStation 4 and PlayStation 5, in addition to PC and Mac.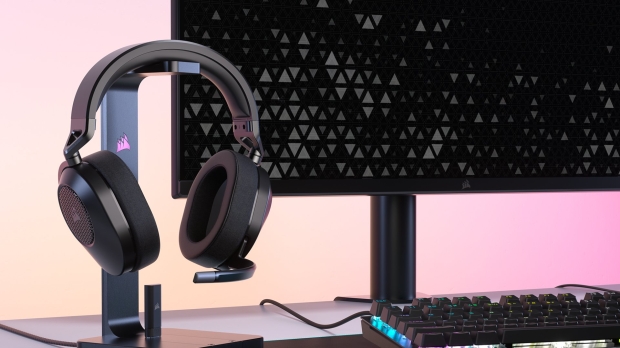 In terms of the underlying hardware, both feature similar specs with 50mm drivers and similar flip-to-mute microphones. The difference is in the physical build with the more expensive H65 Wireless featuring a metal construction and leatherette memory foam ear cups. The HS55 Wireless looks more lightweight, with a durable plastic build. Neither features RGB lighting, but both benefit from deep audio customization options within Corsair iCUE.
Both headsets also feature on-ear controls. The Dolby Audio 7.1 surround is exclusive to iCUE, but the good news is that on PlayStation 5, you've got Sony's impressive 3D Tempest audio action. Corsair even includes NVIDIA Broadcast within iCUE, so both the HS55 Wireless and the HS65 Wireless should be great for chat.
Both headsets sit in the mid-range price point for wireless gaming headsets, and if you're a fan of the Corsair aesthetic, then no doubt either of these would pair nicely with other Corsair products. Both headsets have wired versions that were released a while back, and with the response to both of those being positive - odds are that will be the case here.
I'm looking at getting my hands-on one or both, so stay tuned for a full review.