On February 3, the Norfolk Southern cargo train separated from the tracks and crashed, spilling toxic chemicals that the Environmental Protection Agency (EPA) has since been monitoring.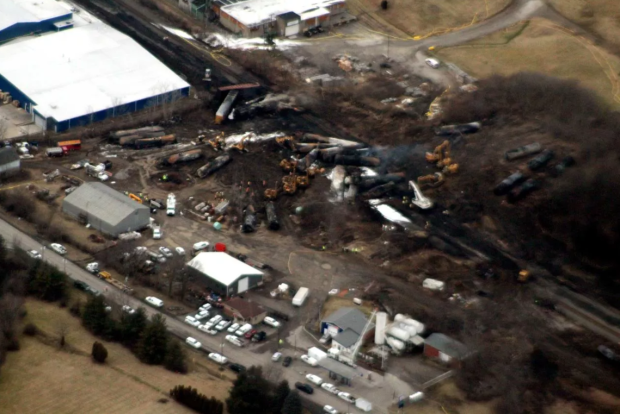 The derailing took place in eastern Ohio and resulted in many toxic chemicals catching fire and emitting thick black smoke into the air. Officials immediately informed more than 1,000 people living in the surrounding area of East Palestine to evacuate their homes. These orders came straight from the state governor. Moving forward to February 8, officials at the Ohio Department of Agriculture (ODA) announced that air quality wasn't contaminated and that food supply and livestock risk remains very low.
Despite the announcements from ODA officials, some residents in the area remain skeptical, with reports of chickens dying around the crash site and thousands of fish being found dead due to the chemical burn entering waterways. It should be noted that officials haven't connected the death of the chicken to the toxic chemicals released into the airspace. An EPA official explained that harmful chemicals were released into waterways and did kill fish, but contamination levels in both the air and waterways aren't at levels that cause concern.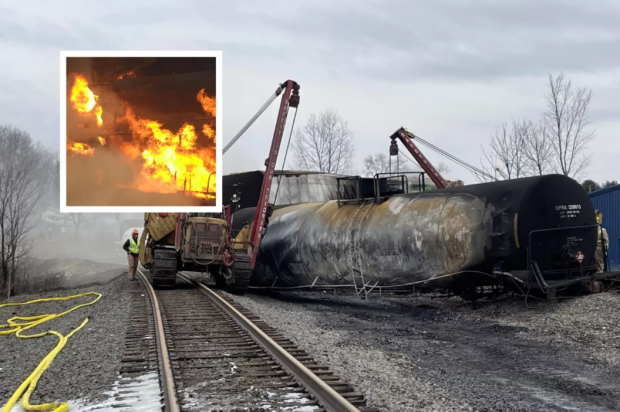 So, what happened exactly? Officials report that of the total 150 cars on the train, 50 were affected by the derailment, and 20 cars contained hazardous materials. Reports now indicate that the train cars were carrying various chemicals such as; vinyl chloride, butyl acrylate, Ethylhexyl acrylate, and ethylene glycol monobutyl. According to a letter sent to Norfolk Southern, the US Environmental Protection Agency (EPA) performed tests on the air quality, soil, and water and found contaminates within all three.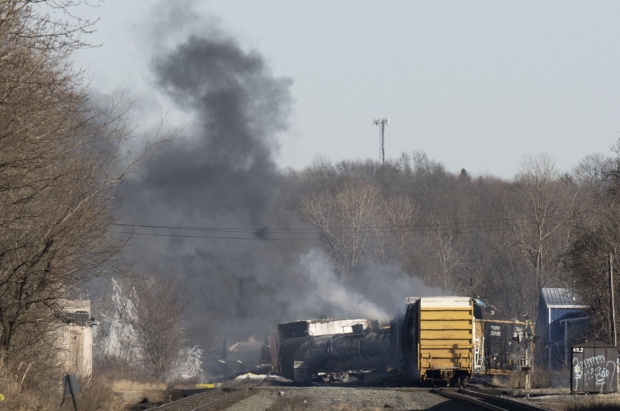 Of the chemicals that were released, vinyl chloride is reported to be the most dangerous, as chronic exposure to it can lead to liver damage, dizziness, drowsiness, and headaches. Since contaminates were detected, Norfolk Southern has put together a plan to clean up the crash site, with the company hiring contractors to build a dam to contain the contaminated water and more individuals working with a vacuum truck and absorbent pads to soak up any remaining spilled chemicals.
Furthermore, an EPA team conducted a controlled burn-off of vinyl chloride, creating phosgene and hydrogen chloride, a smoke toxic to humans. The EPA reported no change in air quality following the burn, and as of February 13, schools in the surrounding area as well as 291 homes, have been screened for contaminates. All of which showed no detections.