We recently got a look at the performance of the GeForce RTX 4060 laptop GPU in a build utilizing the AD107 GPU chip. It features 3072 CUDA cores; clock speeds up to 2370 MHz, 8GB of GDDR6 memory on a 128-bit bus interface, and a power range between 35-115W. According to a new post by a well-known leaker of all things GeForce, Kopite7kimi, on Twitter, we've got word that the desktop GeForce RTX 4060 will be the same AD107 GPU.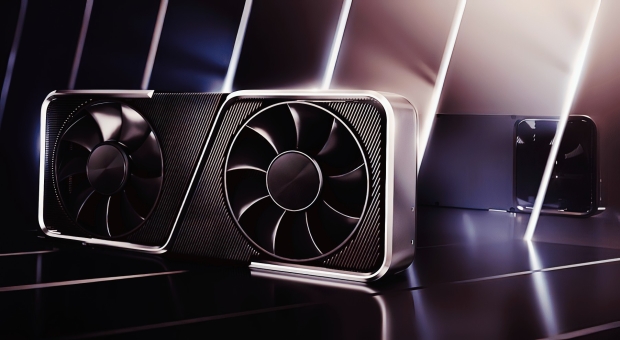 As per the info, the RTX 4060 will use the AD107-400-A1 chip, feature 3072 CUDA cores, 8GB GDDR6 18Gbps memory, and a power rating of 115W. And 24 MB of cache (L2). The power rating is particularly interesting because it's considerably less than the GeForce RTX 3060 (170W) and the GeForce RTX 2060 (160W). This would be the first time a desktop-class x060 GPU has used the 107 chip.
If the laptop benchmarks are anything to go by, then the RTX 4060 will be around 25% faster than the RTX 3060 12GB model but will feature less VRAM. And then there's the memory bus downgrade of 128-bit versus 192-bit. As we've seen with other GeForce RTX 40 Series cards in the desktop space, NVIDIA's Ada Lovelace architecture scales exceptionally well even when drawing much less power than the max TGP.
The real question now becomes one of pricing. It sounds like this non-Ti version of the RTX 4060 will be marketed as a mainstream 1080p graphics card, so it will need to be priced much lower than the premium we've seen elsewhere to look competitive. The GeForce RTX 4060 is expected to launch after the GeForce RTX 4070 and the RTX 4060 Ti.