Tesla has made an appearance at the Super Bowl, but it isn't a positive one, as the advertisement comes from one of the company's biggest critics Dawn Project.
The above Super Bowl ad was created by Dawn Project, an organization committed to making "computers safe for humanity". The organization was created by tech entrepreneur Dan O'Dowd and has been going after Tesla since the company began rolling out its Full Self-Driving (FSD) feature. The Super Bowl ad is designed to bring awareness to purported faults within Tesla's FSD software, and these faults are demonstrated numerous times throughout the duration of the video.
Dawn Project shows Tesla vehicles failing to stop for child-sized dummies that are crossing the street, failing to stop for stop signs attached to the side of a school bus, crossing illegally into the oncoming lane, driving past 'do not enter' signs and even hitting a stroller in the middle of the road. Dawn Project's goal for the Super Bowl ad is to bring awareness to FSD in hopes that lawmakers will ban the feature from public roads.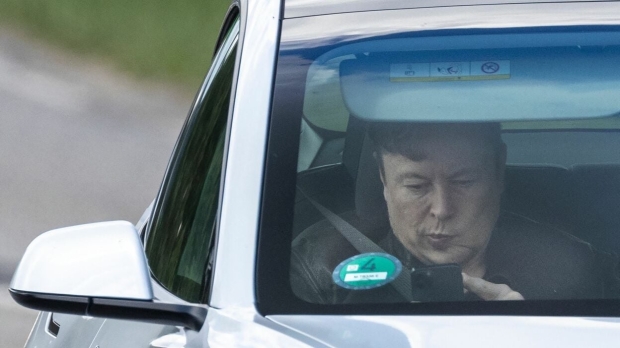 So far, Tesla has rolled out its FSD technology to approximately 400,000 people across North America. These users are able to drive their Tesla vehicles without any human input, and according to reports, the now 400,000 people using the technology was a jump of four times from the total the people that were using it in 2022 (100,000).
Additionally, the Dawn Project isn't the only entity interested in Tesla's FSD software, as the US Department of Justice is currently probing Tesla over the software, looking for any safety problems or discrepancies between what Tesla claims the software is capable of and what it can actually do.
The investigations don't stop there, as the National Highway Traffic Safety Administration (NHTSA) has launched its own investigation into FSD to determine if it's safe for public roads. The Dawn Project's Super Bowl advertisement calls upon the NHTSA to take action against Tesla and ban FSD on all public roads.
Elon Musk certainly wouldn't be thrilled to see a 30-second Super Bowl advertisement directly targeting Tesla and showcasing the company in a negative light. However, it remains to be seen if the Super Bowl ad will have the intended effect or the opposite. And at what price? Advertisers reportedly paid $7 million for a single 30-second Super Bowl advertisement. Do you think Dawn Project's advertisement was worth the $7 million it paid for it? Or did the company just promote Tesla to even more people?