UK regulators at the Competition and Markets Authority have reason to believe that Activision isn't totally against the idea of adding its games to multi-game subscription services like Xbox Game Pass.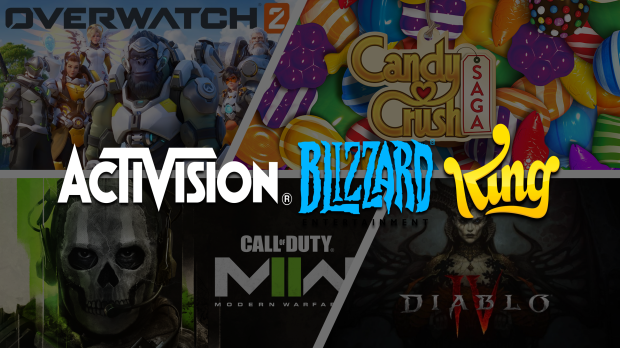 Back in November 2022, reports indicated that Activision-Blizzard games would not add its game to any subscription services if the merger didn't go through. It was indicated that the only way to get a big blockbuster AAA hit like Call of Duty on a subscription like Game Pass is if the Microsoft-Activision merger gets approved. In its response to the CMA's issue statement that was filed months ago, Microsoft said: "without the Merger, Activision content would not be available on multigame subscription services."
The CMA has apparently concluded otherwise. UK regulators recently published findings from its in-depth provisionary investigation of the parties and the games industry, and have found that Activision could very well bring its games to a multi-game subscription service if the merger does not go through. Regulators think that Activision-Blizzard would be very selective with what titles it chose to offer, however.
The CMA's provisional conclusions indicate that, based on the information provided by the parties, Activision "would likely place increasingly valuable parts of its gaming catalogue on multi-game subscription services as these services continue to grow." There are multiple redacted pages that seem to indicate that Activision had at least talked about subscriptions on an internal basis, and possibly did so with Microsoft as well.
Regulators don't think Activision would add the newest Call of Duty to a subscription. The publisher is very much afraid of subscription access significantly impacting premium game sales. We've outlined how Microsoft's plan to add Call of Duty day and date releases onto Game Pass could significantly affect Activision's core business.
Premium full game sales are a big part of Activision's business. The company makes billions of dollars every year from selling its games, and sales surge every holiday with annualized Call of Duty releases. For instance, Activision made $1 billion from Modern Warfare II game sales in 10 days' time, a new record for the franchise.
Given its findings based on lots of protected and redacted information, the CMA believes that Activision could place select games from its back catalog onto subscription services.
This provisional finding is very important and serves as a core argument that the merged Microsoft-Activision could negatively impact competing subscription services.
Below we have snapshots of pages 107 and 108 from the investigation filing that offer more clarification on the CMA's findings: