Microsoft has unveiled its new version of its search engine Bing, which will be powered by an upgraded version of the technology behind OpenAI's popular AI chatbot ChatGPT.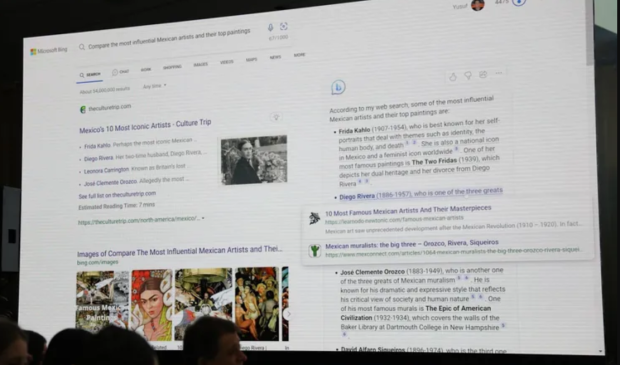 Microsoft has taken to its social channels and its website via a blog post to reveal what it's calling "the new Bing", which will work in tandem with an upgraded Edge browser and artificial intelligence. The company performed a small number of demos of what it intends to make widely available to users, and from the images provided below, we can see the traditional search has been moved to the left half of the screen, and the Bing chatbot (AI) shows its answers on the right. Microsoft demonstrated several queries such as recipes, travel tips, and shopping for furniture.
Microsoft's new Bing is capable of digesting news of recent events, which means the AI will be able to generate responses on recently occurring events - something that OpenAI's ChatGPT isn't capable of doing. Notably, the Bing chatbot was even able to answer questions about its own launch, citing recently written news posts and reports about the software.
All of these new features that separate itself from ChatGPT can be attributed to what Microsoft calls an upgraded version of the underlying GPT3.5 technology. The company says the Bing chatbot is running the "Prometheus Model", an upgraded version of the model running ChatGPT.
The company explains this new model allows for search queries to feature updated information and annotated answers. Additionally, Microsoft is bringing two AI-enhanced features to its Edge browser, with the company demonstrating the "chat" and "compose" features. Individuals that use the chat feature will be able to summarize the text on a document or webpage and then ask the AI simple questions regarding its contents.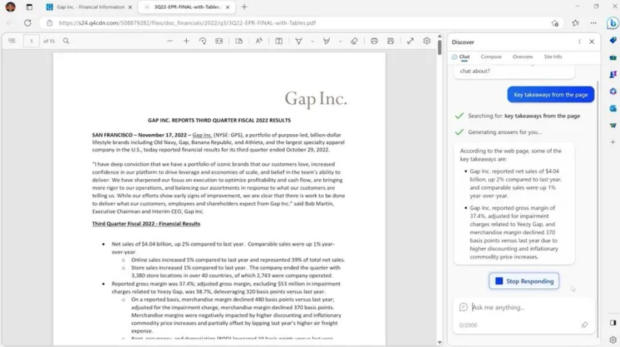 An example of this would be asking the chatbot to provide you with the best key takeaways from the webpage of information you have in front of you. The AI will then give you dot points on what it believes is the most valuable information.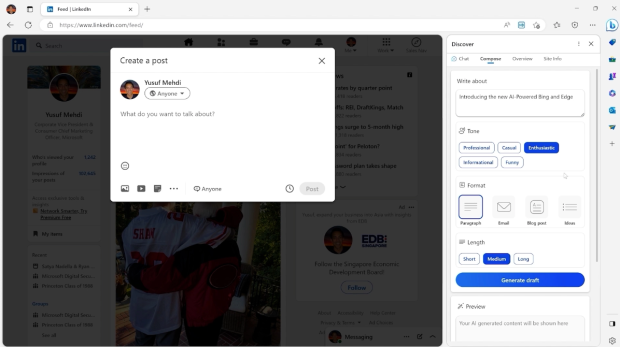 The "compose" feature provides users with suggestions on what text to write for social media posts. The feature is basically a writing assistant that generates text from emails to media posts when prompted.
Microsoft teased this announcement of the new Bing search engine a few days ago, which caused Google to go into a "code red" that resulted in Google's CEO putting out its own announcement yesterday of its AI service called Bard. The race has started for which company can create the search engine that features the best AI assistant.