Integrated graphics are always interesting, as you've got something that isn't explicitly designed for gaming used to do precisely that. And with that, there's never any expectation that integrated graphics would outperform a dedicated discrete GPU - but AMD's latest sounds pretty impressive.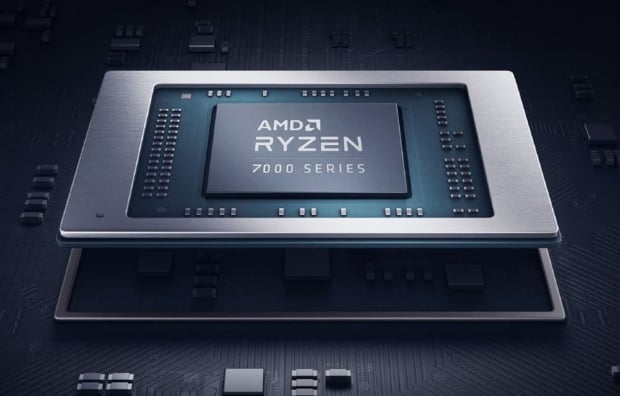 The first benchmarks for the upcoming RDNA 3-based AMD Radeon 780M have surfaced on a Chinese tech forum (as spotted by Tom's Hardware), where the latest AMD APU was put to the test using the DirectX 12-based 3DMark Time Spy. With two separate tests running different memory (LPDDR5X-7500 and DDR5-5600), the integrated graphics of the Radeon 780M perform around 25% faster than the Radeon 680M using the higher specced memory.
Naturally, this is still behind the classic GeForce GTX 1060 6GB in terms of overall score (3000 versus 4203), but it's within striking distance of the GeForce RTX 2050 Laptop GPU and faster than the GeForce GTX 1050 Laptop GPU. And for those wondering, our recent RTX 4080 Time Spy score of 24113 should serve as a reminder that there's still an enormous gulf between APUs and GPUs.
Where it gets interesting is the comparison to the AMD APU found in the Steam Deck, where the RDNA 2 chip there is rated at 3.3 TFLOPS versus the new 8.9 TFLOPS rated Radeon 780M. Taking the same Time Spy benchmark as the basis for comparison (via PC Gamer), the roughly 1700 points for the Steam Deck is nearly half of what we see here. So, something like the Radeon 780M would be interesting to see in a potential Steam Deck successor - or a revision that could ship with a high-end 1080p screen. Or serve as the basis for another portable PC device designed for gaming.
As integrated graphics advance, it's great to see that these generational leaps aren't limited to the discrete GPU market.