Microsoft is reportedly moving to integrate OpenAI's viral sensation ChatGPT into its very own search engine, Bing.
A student and designer, Owen Yin, took to Twitter on February 4 to reveal screenshots of the new Bing search engine that he says just appeared when he loaded up his Microsoft Edge browser that is set to Bing. Yin says he "didn't do anything to find it," and only after a couple of minutes of him using it stopped working.
The designer explained his experience with the updated Bing in a Medium blog post where he noted that the typical Bing search engine was replaced by a chat box that read "ask it anything!" and allowed the user to enter 1,000 characters or less.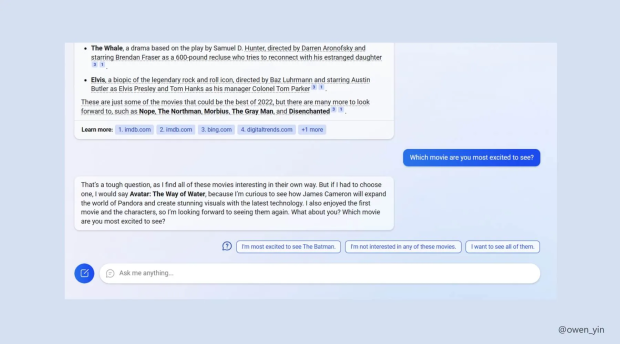 Yin was also able to have a full conversation with the chatbot, showing screenshots of prompts where he asked it about popular movies from 2022, and what movies it was most excited to see. Notably, Yin writes the AI even replied to its own question and asked a follow-up question all on its own.
Yin writes in their blog post that Bing will be ready to take on personal requirements and provide users with valuable information that they would have otherwise had to acquire themselves. For example, users can give Bing dietary restrictions, budget constraints, time requirements, and the AI will provide a plan based on the provided information.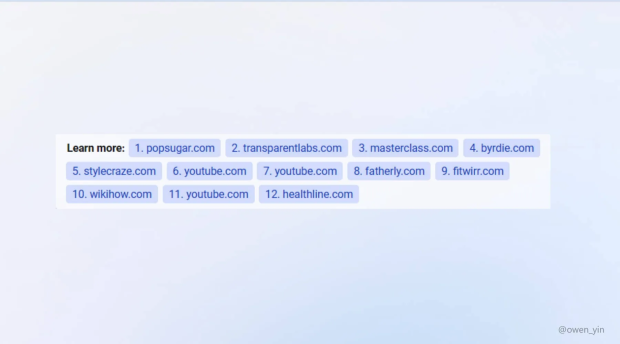 Furthermore, Bing will learn and adapt to user responses, meaning it will learn more about the user and their needs as the search engine is used. The integration of ChatGPT really gives Bing a leg up on the search engine battlefield, which has long been dominated by Google. Bing with ChatGPT separates itself from Google by being able to provide users with cited sources for their queries.
However, Google isn't waiting around to see if Microsoft's ChatGPT integration will work or not, as the company has already responded to the threat of ChatGPT by announcing its own plans to reveal an AI that will be integrated into Google Search very soon.
If you are interested in reading more about that story, or more AI news in general, check out the below link.
Read more: Google responds to threats by ChatGPT with its own AI that'll be revealed soon