Sony has shipped more than 585 million handhelds and consoles across the PlayStation ecosystem.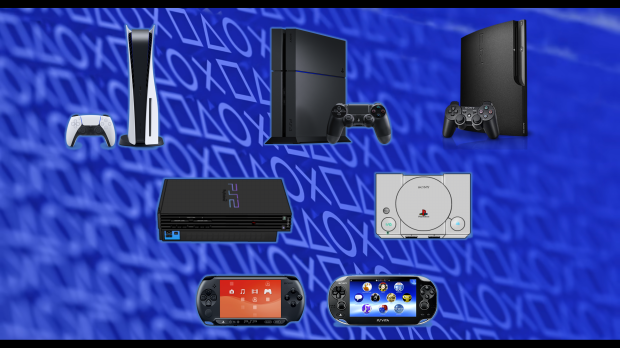 Nintendo has sold more video games systems than anyone else with over 800 million units shipped, but Sony is firmly in second place. The latest console shipment numbers from Sony's holiday 2022 period earnings report shows that PlayStation 5 sales are finally starting to rise due to increased availability. This new wave of shipments shows us where PlayStation currently is and the potential of its overall hardware growth.
Sony shipped 7.1 million PlayStation 5 consoles in Holiday 2022, bringing total PS5 shipments to 32.1 million while also elevating total platform unit shipments. According to numbers provided by Sony and compiled by us, the PlayStation brand has shipped 585.6 million consoles and handhelds across the lifetime of each system. The data ranges from the PS1 to the PS5 and also includes PS Vita and PSP shipments.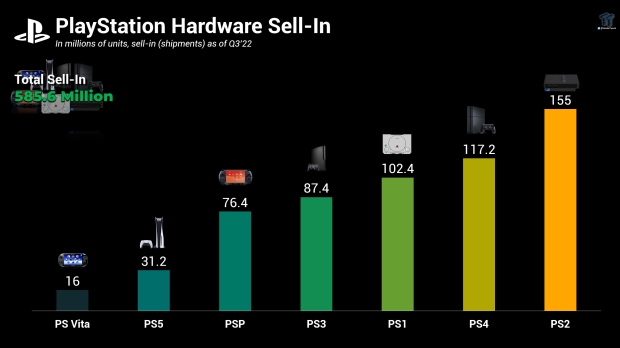 Sony expects to ship a total of 19 million PlayStation 5 consoles by March 2023. The company has currently shipped 12.8 million PS5s, meaning Sony will have to break a new record and ship 6.2 million systems in a Q4 period. This has never been done before in the history of the PlayStation brand.
Sony made a record $3.11 billion from PlayStation hardware during the Q3 holiday period as consumers purchased more PS5 consoles.
In other PlayStation news, Sony just delivered the best-ever quarterly period in PlayStation history with $8.8 billion in revenues and a strong $820 million operating profit, representing a 10.7% operating margin for the games division.