A Razer mouse with a price point that's more "mid-range GPU" than a "gaming mouse"? Introducing the Razer Viper Mini Signature Edition, an ultra high-end lightweight gaming mouse from Razer that weighs in at an incredible 49 grams. With a release date of February 11 and a price point of USD 279.99, it's undoubtedly the most expensive gaming mouse we've seen, and that's due to its "ultra-durable magnesium alloy exoskeleton."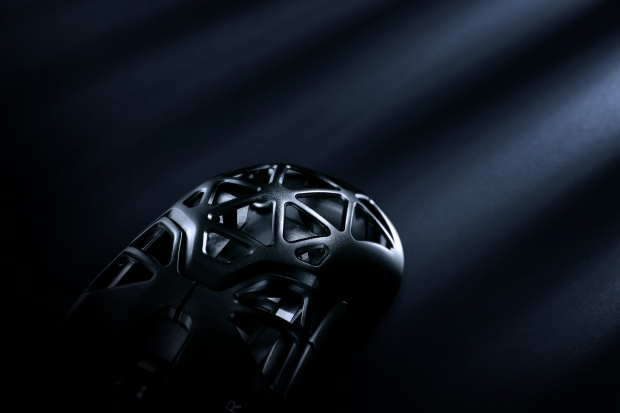 Razer notes that not only does the use of high-end materials mean that it was able to achieve a 49-gram weight for the Razer Viper Mini Signature Edition, but it's also durable with an "exceptional weight-to-strength ratio." Each unit has undergone rigorous inspection to ensure it's of the highest quality.
Under the hood, it also uses Razer's best tech, the Razer Focus Pro 30K Optical Sensor, Razer Optical Mouse Switches Gen-3, and HyperPolling Wireless with 4000 Hz wireless polling rates. And as a wireless mouse, it can also fully charge in under 90 minutes with 60 hours of battery life.
"We set out to create the best lightweight performance gaming mouse," said Barrie Ooi, Head of Razer's PC Gaming Division. "We went beyond our usual design process to look at material selection and alternate industrial designs to create an ultra-durable magnesium alloy exoskeleton chassis in the fan-favorite Viper Mini shape. As a result, the Viper Mini Signature Edition is just 49 grams light with no compromises, making it our lightest mouse ever."
Here are the full specs.
Razer HyperSpeed Wireless and Wired modes

Razer™ Focus Pro 30K Optical Sensor

Up to 750 inches per second (IPS) / 70 G acceleration

99.8% resolution accuracy

Razer™ Optical Mouse Switches Gen-3 rated for 90M clicks

Battery Life: Up to 60 hours with HyperSpeed wireless

True wireless 4000 Hz polling rate with Razer HyperPolling Wireless Dongle

1.8 m / 6 ft Speedflex Type-C cable for charging and wired use

Approximate size: 119 mm (Length) x 62 mm (Width) x 39 mm (Height)

Approximate weight: 49g (Excluding cable)
And if you're wondering if a USD 279.99 would look cool, the answer is yes.