With crypto mining using off-the-shelf gaming GPUs now a thing of the past (or maybe it's just hibernating until the next boom), miners are now looking to offload graphics cards onto the used market. And really, if you're looking at buying a used GPU in 2023 - especially something from the Ampere or RDNA 2 generation - there's a good chance it might have been used to mine a cryptocurrency like Ethereum.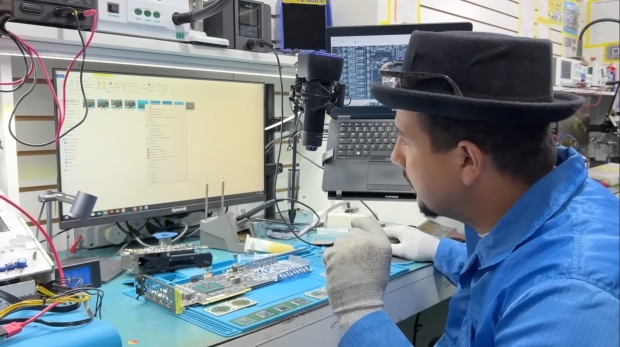 And with that stigma based on crypto mining pushing GPU memory and VRAM, it's not surprising that some mining cards are being sold as brand-new. A new investigation from YouTuber Iskandar Souza and computer technician Paulo Gomes looking at the Chinese market has discovered some new tricks people employ to make their GPUs appear brand-new. And it involves painting memory chips to make them look new because the easiest way to spot a used GPU comes from a yellow tint visible on the GPU and memory.
The video showcases the various degradation stages, which are made more prominent on mining cards based on the high temps and memory clock speeds. Resoldering valuable components onto new boards are common, too, even to salvage high-end materials to be re-used. Using paint to make a GPU look fresh is a new one - and you can see the paint being scraped off in the video to reveal the actual component color.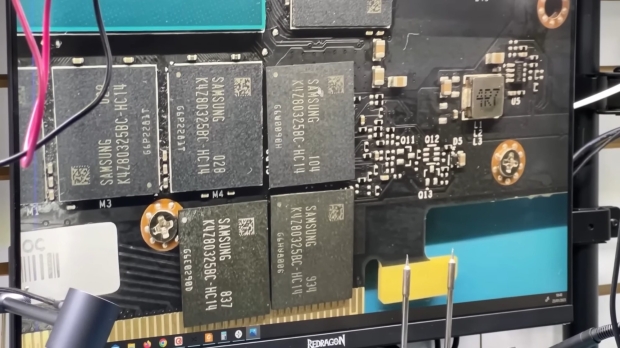 Paulo Gomes notes that there are other ways to tell if a GPU is new, from tampering with and missing labels to screws that look like they've been used. Of course, the big takeaway is to buy high-end components like a GPU from a retailer you trust and that a new product's warranty is worth its weight in gold.