Google parent company Alphabet is facing an anti-trust lawsuit for allegedly dominating the advertisement market with its search engine.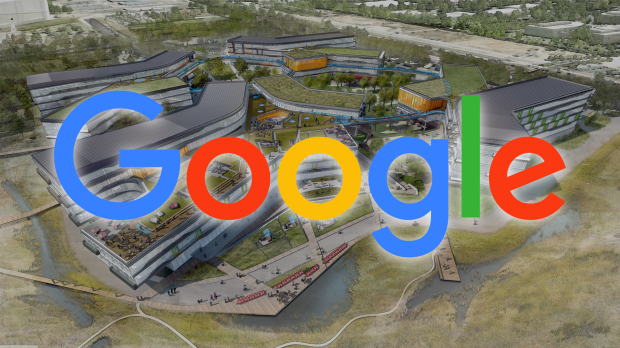 The Department of Justice and eight U.S. states including California, Virginia, Colorado, Connecticut, New Jersey, New York, Rhode Island and Tennessee today filed an anti-competition lawsuit alleging that Google is not only largely in control over the digital advertising space but taking active steps to maintain control over the $280 billion-dollar market. For reference, Google made $209.49 billion from advertising in 2021.
The 153-page lawsuit makes scathing accusations against Alphabet's Google while outlining methodologies and practices that are used to damage and reduce competition in the advertisement world. The document has rather illuminating section titles including:
Google buys control of the key tech tools that link publishers and advertisers

Google uses its acquisitions and position across the ad tech stack to lock out rivals and control each key ad tech tool

Google buys and kills a burgeoning competitor and then tightens the screws
The lawsuit is filled with examples of alleged wrongdoing by Google with dozens of pages of evidence, testimony, and information regarding past and present business practices and policies used by the search titan.
Plaintiffs allege that Google has an ad server monopoly and list 10 key points to support their claims, including offer itself various advantages over competitors while simultaneously conducting exclusionary acts and having such a strong control over the market that Google is able to set its own prices without much sway from competition or buyers.
The Department of Justice and the 8 U.S. states are seeking a trial by jury with some hefty relief demands, including the "divesture of the Google Ad Manager suite, including both Google's publisher ad server, DFP, and Google's ad exchange, AdX."
Page 130 states:
Google has monopoly power in the relevant market for advertiser ad networks.

Google built the open web display advertising component of Google Ads by providing easily accessible bidding tools for advertisers, including less sophisticated advertisers. Google documents state that Google Ads provides access to over 2 million websites and reaches over 90% of internet users. Google Ads' United States and worldwide shares of the market for advertiser ad networks for open web display advertising has not dropped below 70% (measured by impressions) since 2015; it currently stands at around 80%.
Page 134 states:
Google has unlawfully monopolized the ad exchange market through an exclusionary course of conduct and the anticompetitive acts described herein. While each of Google's actions collectively increased, maintained, or protected its ad exchange monopoly and/or market power in adjacent markets, the following exclusionary conduct-taken together- played a particularly important role in unlawfully establishing or maintaining an ad exchange monopoly.

(1) Google's acquisition of DoubleClick to obtain not only a dominant publisher ad server, DFP, but also a nascent ad exchange, AdX, in order to pursue its goal of dominance across the entire ad tech stack;

(2) Google's restriction of Google Ads' advertiser demand exclusively to AdX;

(3) Google's restriction of effective real-time access to AdX exclusively to DFP;

(4) Google's limitation of dynamic allocation bidding techniques exclusively to AdX;

(5) Google's providing AdX with a "last look" auction advantage over rival exchanges;

(6) Google's acquisition of AdMeld to stop its yield management technology from promoting multi-homing across ad exchanges;

(7) Google's use of Project Bell, which lowered, without advertisers' permission, bids to publishers who dared partner with Google's competitors;

(8) Google's deployment of sell-side Dynamic Revenue Share to manipulate auction bids-again, without publishers' knowledge-to advantage AdX;

(9) Google's use of Project Poirot to thwart the competitive threat of header bidding by secretly and artificially manipulating DV360's advertiser bids on rival ad exchanges using header bidding in order to ensure transactions were won by Google's AdX; and

(10) Google's veiled introduction of so-called Unified Pricing Rules that took away publishers' power to transact with rival ad exchanges at certain prices.