Recently we reported that a German retailer received a batch of older Radeon RX 6000s GPUs (RX 6800 and RX 6900) that had failed with cracked GPUs that were beyond repair. It was a concerning sample size at the time, with 48 GPUs out of 61 showcasing the same problem.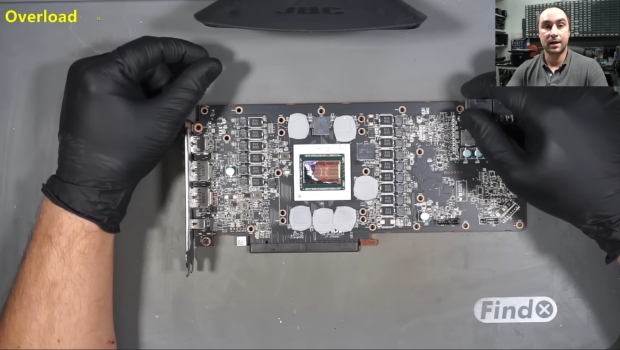 All cards were received over three weeks, and using the latest AMD graphics drivers from December 2022 was seen as a potential issue or starting point for the investigation. This was born from the fact that all users were using the cards differently, not simply pushing them to their limit when gaming.
It turns out it wasn't a driver issue after all, with KrisFix finding out that many of the cards were sold by a single seller where it's presumed they were being used for crypto mining. Getting a second-hand GPU that was previously used for mining is not uncommon, and when it comes to the health of a GPU in the long term, it's generally understood that mining wouldn't lead to the sort of failure rate seen here. That is, GPUs that are destroyed and cracked.
According to the in-depth investigation, which involved the AMD and GPU community and over 150 hours of testing on behalf of KrisFix, we learn that these GPUs were stored in a warehouse with high moisture - which seems to be one of the critical reasons for the GPUs cracking. Moisture and tech don't mix. The cards tested included AMD reference designs and custom designs from board partners, though 43 of the 48 were reference cards.
You can check out the results in full below as part of a new detailed video from KrisFix, which outlines his testing and discovery.