With the arrival of DDR5 technology into the memory space, extreme overclocking of RAM has seen some remarkable results in recent times. And we can add a new world record into the history books today as HiCookie - an in-house overclocker over at GIGABYTE - has managed to push speeds to an incredible DDR5-11136 OC (5567.5 effective), which is over 11 Gb/sec.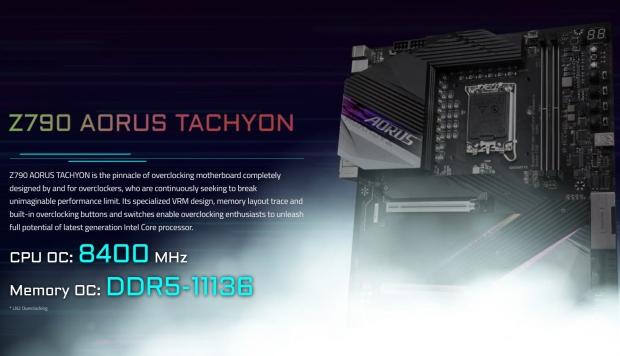 The results were achieved on a GIGABYTE Z790 AORUS Tachyon motherboard custom-built for extreme memory overclocking thanks to its dual-DIMM design with an Intel Core i9-13900K Raptor Lake CPU.
The memory used was GIGABYTE's own AORUS DDR5-8333 modules, representing some of the fastest DDR5 modules you can get. Well, you will be able to get - these modules are as-yet unreleased.
Of course, to achieve these sorts of speeds, HiCookie used LN2 cooling to push a single module to DDR5-11136. CAS timings were set to 64-127-127-127-127-2, as validated via HWBOT. No data was provided on memory voltages, so that side of this world record OC run remains to be seen.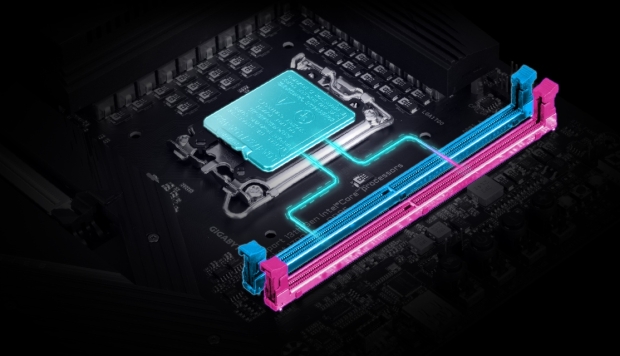 The previous world record involved a pair of G.Skill DDR5-8000 RAM modules, which were pushed to an impressive DDR5-10000 overclock on an ASUS ROG Maximus Z790 Apex motherboard.
Following the run, GIGABYTE has updated the official page for the Z790 AORUS TACHYON motherboard to note the world record speeds. As seen in the image above, the DDR5-11136 world record OC speed is listed in big, bold writing.
But, as they say, records are made to be broken. With ADATA XPG DDR5-12600 memory on the horizon, odds are we'll be looking at another record-breaking OC run soon.