Depending on the workload, it looks like AMD's flagship RDNA 3 GPU, the Radeon RX 7900 XTX, can easily push beyond 3.0 GHz with clocks going as high as 3.5 GHz in Blender. These figures come from German outlet ComputerBase, using the Sapphire Radeon RX 7900 XTX Nitro+ model instead of AMD's reference design.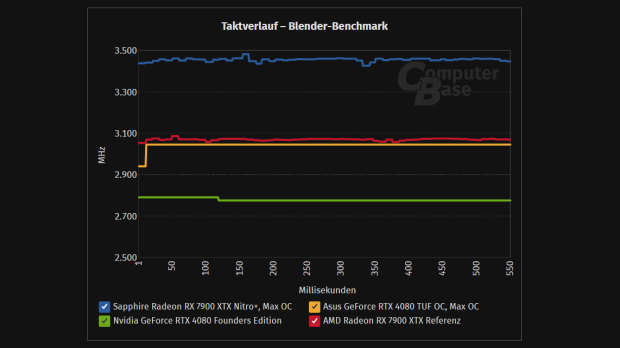 The report notes that the card wasn't entirely stable with these settings, but still, it's an impressive showing for AMD's flagship RDNA 3 card mainly because the official specs list a 2.5GHz boost clock frequency - a full 1 GHz lower than what was achieved here.
It's also worth noting that these results were achieved at 374W of power, which equates to a 13% boost in frequency at around 20% more power usage than the reference model. Sapphire's custom 7900 XTX features improved cooling compared to AMD's design and is considered one of the best partner cards.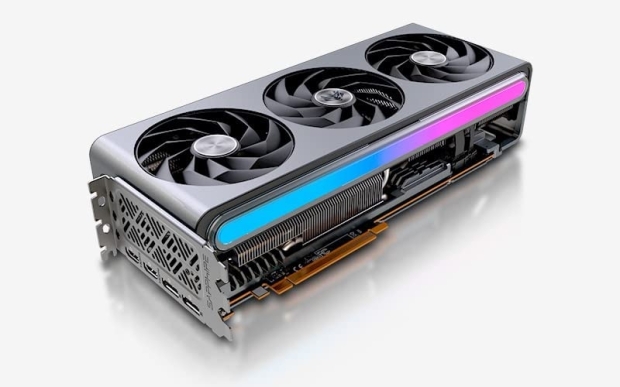 One of the reasons it doesn't achieve these results when it comes to gaming is that the 7900 XTX features a hard 500W power limit, and when testing titles like Metro Exodus and Tiny Tina's Wonderlands, we can see the card hitting the 500W limit. And seeing the power draw get that high when overclocking doesn't make it seem all that worth it.
As we've only seen the Navi 31 entries of the new RDNA 3 range, it'll be interesting to see if one of the lower-end RDNA 3 cards will push 3.0 GHz out of the box. As lower-end RDNA 2 cards were clocked higher than top models, there's a chance this could happen.