The United States government is beginning to take UFO sightings by US military personnel much more seriously, per a newly released report from the Pentagon.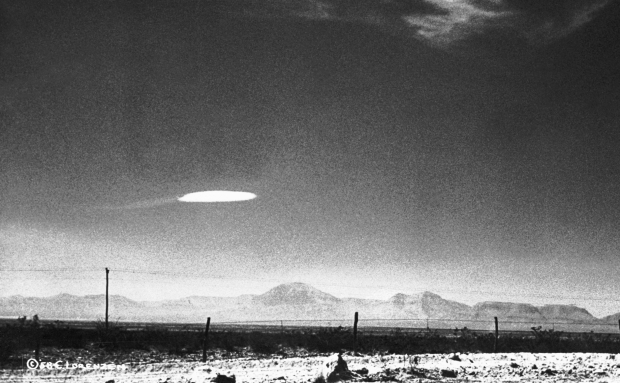 The report that has since been released was originally delayed by a month and has now been published by the Pentagon's Office of the Director of National Intelligence (ODNI). Multiple intelligence agencies, such as the Federal Aviation Administration, NASA, the National Oceanographic and Atmospheric Administration, and the Department of Energy, provided valuable information for the report.
In total, the Pentagon's report included 510 instances of catalog UFO reports from multiple sources within the US military, with the majority of the sightings being provided by the US Air Force and Navy. Of these 510 cataloged UFO reports, 26 were found to be uncrewed aircraft systems (UAS), or drones, 163 were likely balloons or "balloon-like entities", and six were determined to be airborne "clutter," which covers things such as birds, airborne plastic and more.
"UAP events continue to occur in restricted or sensitive airspace, highlighting possible concerns for safety of flight or adversary collection activity." The agency continues "to assess that this may result from a collection bias due to the number of active aircraft and sensors, combined with focused attention and guidance to report anomalies."
Notably, the report does state that the remaining 171 reports of UFO sightings have been left "uncharacterized and unattributed", with many of these remaining official sightings displaying unusual flight characteristics or performance capabilities. Furthermore, the US government state that further analysis is required to specifically determine the characteristics of the objects within each individual report.
As you may have suspected, the report doesn't drop any bombshells in terms of confirming the existence of alien life or that any of the objects spotted are extraterrestrial. What the report does reveal is the US government's commitment to airspace safety, as the report states that many of these UFO sightings continue to occur within restricted or sensitive US airspace, which can pose a threat to any military personnel operating within that same airspace.
"It is clear that there is an urgent and critical need to improve aerospace safety by dedicating scientific research into UAP. We must stop unscrupulous speculation, break stigma, and invest in science to address this national safety threat," said Ryan Graves, former Navy F/A-18 pilot and chair of the American Institute of Aeronautics and Astronautics' Unidentified Aerospace Phenomena Integration & Outreach Committee (UAPIOC).
The Pentagon notes that its dedicated UFO office operates under the assumption that the observer of the UFO can detail the event while also combing the observer's story with the appropriate data gathered from the vehicle's sensors, such as an aircraft radar. However, the Pentagon states that factors such as bad weather, lighting, and other conditions can influence the observation of an object. Furthermore, the report states that some of the sightings may have been a result of the operator and/or equipment failure.