Xenoblade Chronicles 3 Direct announced, more Nintendo shows likely
Nintendo has announced a new Xenoblade Chronicles 3 Direct showcase for June 22, more Direct game showcases likely to follow.
Published Jun 20, 2022 1:05 PM CDT
|
Updated Thu, Jul 14 2022 12:48 AM CDT
1 minute & 22 seconds read time
Nintendo has announced a new Xenoblade Chronicles 3 Direct showcase for Wednesday, June 22.
The new Xenoblade Chronicles 3 direct will show 20 minutes of new information on the game, including RPG mechanics, gameplay, and other features. Nintendo recently moved the release date for Xenoblade Chronicles 3 up by two months.
Reports claim that Nintendo will be breaking up its regular E3-timed shows into smaller Directs that focus on individual games. Reporters like Jeff Grubb say this should be the case throughout June: "This fits with what I heard about Nintendo doing their summer showcases in bits and pieces. I still expect more news later this month," Grubb said on Twitter.
Xenoblade Chronicles 3 details
Battle with up to seven characters: Like in previous Xenoblade Chronicles games, battles start by facing enemies directly in the overworld. Players can control Noah's party of six, as well as additional characters they'll meet during the adventure. Each character has their own role in battle, which allows for diverse strategies.

Class change: Noah is a Swordfighter, specializing in close-range attacks, while Mio is a Zephyr, drawing enemy attention while evading their strikes. Thus, each character has their own class with their own strengths. Progressing in the adventure, players can change characters' classes, creating a customized party.

New Interlink system: Each of the tag-team pairs - Noah and Mio, Lanz and Sena, Eunie and Taion - can make use of the Interlink system if certain conditions are met. They will then combine into a giant form called Ouroboros. Each Ouroboros has its own powerful move set, and deciding when to transform can be the key to winning a battle.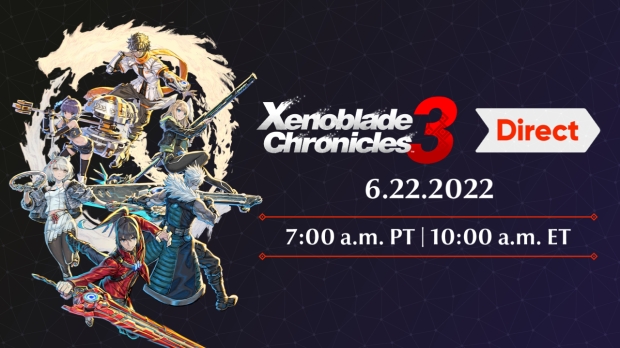 Related Tags