This robot dog is now being used in New York to fight fires
The New York City Fire Department (FDNY) has acquired some of Boston Dynamics' Spot robots to assist search-and-rescue operations.

Published Sat, Mar 19 2022 2:32 AM CDT
|
Updated Fri, Apr 15 2022 1:04 AM CDT
The $75,000 robot dog is the infamous Spot, created by Boston Dynamics.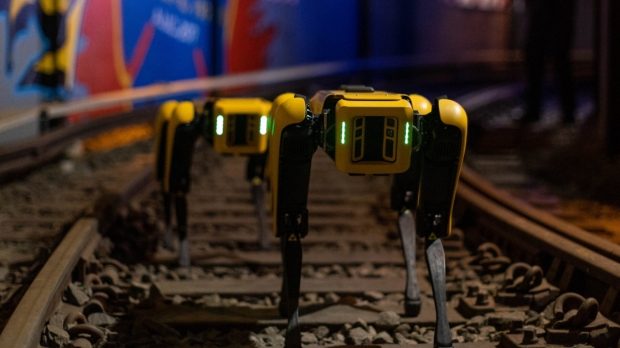 The New York City Fire Department (FDNY) is the first fire department in the U.S. to have acquired the robot dog, but not the first emergency department to do so, nor the first in New York City. The New York City Police Department (NYPD) previously acquired some in 2021 but has since canceled its contract with Boston Dynamics after poor public reception.
The FDNY plans to use 70-pound (32 kilograms) Spot to assist in difficult search-and-rescue operations in a much less controversial application than the NYPD's use of them during raids. Captain Michael Leo of the FDNY's robotics team suggests that Hollywood has also contributed to the public's mistrust of robots.
"The TV industry and the movie industry are hurting us in some ways because they often show pictures of robots that are weaponized, and then people think that's how all robots are. Our whole mission is a lifesaving one. That's the core thing. These robots will save lives," Leo told the New York Times.
Related Tags