NVIDIA GeForce 511.65 drivers support new Ti series notebook GPUs
NVIDIA's new GeForce Game Ready 511.65 WHQL drivers: ready for Dying Light 2 Stay Human and RTX 3080 Ti, RTX 3070 Ti Laptop GPUs.

Published Tue, Feb 1 2022 10:23 PM CST
|
Updated Tue, Mar 1 2022 1:28 AM CST
NVIDIA has released its latest batch of GeForce drivers, with the introduction of the GeForce Game Ready 511.65 WHQL drivers offering Game Ready support for Dying Light 2 Stay Human.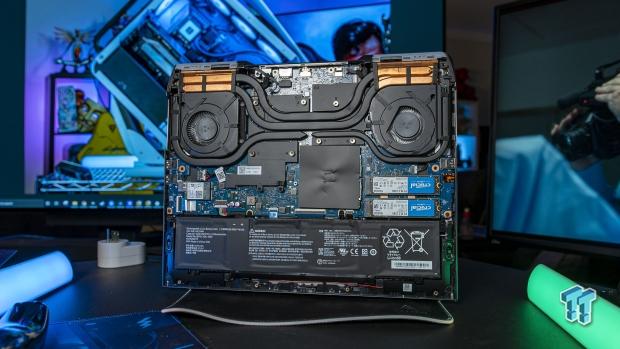 NVIDIA explains its new drivers: "This new Game Ready Driver provides the best day-0 gaming experience for Dying Light 2 Stay Human, which utilizes NVIDIA DLSS to maximize performance and features several DirectX 12 Ultimate ray-traced effects. In addition, this new Game Ready Driver offers support for the latest new titles and updates including Sifu".
Not only that, but there's also built-in support for NVIDIA's new GeForce RTX 3080 Ti Laptop GPU, and GeForce RTX 3070 Ti Laptop GPU. These new gaming notebooks will be floating out into the market over the coming months, with the new GeForce Game Ready 511.65 WHQL drivers ready to go.
You can download NVIDIA's new GeForce Game Ready 511.65 WHQL drivers right here (783MB download).
New Features
Security updates - see Security Bulletin: NVIDIA GPU Display Driver - February 2022, which is available on the release date of this software and is listed on the NVIDIA Product Security page.

OpenCL Vulkan Interop

New external memory and semaphore sharing extensions provide a generic framework that enables OpenCL to import external memory and semaphore handles to synchronize with the external runtime, coordinating the use of shared memory.

Refer to "NVIDIA OpenCL Vulkan Interop" on page 5 for details.

NVIDIA OpenCL Compiler Upgrade

The embedded OpenCL Just-In-Time compiler will offer an opt-in version utilizing CLANG 7.0 and NVVM 7.0 components, providing support for 16-bit floating point and 128-bit integer data types.

Added Dead by Daylight- EGS Version application profile.
Related Tags