Call of Duty Vanguard is a 'robust' game with tons of live ops content
Activision reveals new info about Call of Duty Vanguard and promises a huge post-launch live service content plan for the game.

Published Tue, Aug 3 2021 4:51 PM CDT
|
Updated Thu, Sep 2 2021 10:35 AM CDT
aActivision hypes of Call of Duty Vanguard's content offering and promises a big rollout of post-launch content.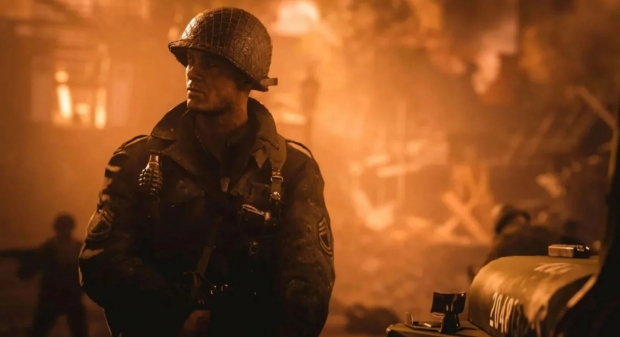 Unlike Battlefield 2042, this year's Call of Duty will have a fully-fledged campaign. Sledgehammer's new WWII shooter continues the standard CoD trifecta of a campaign, multiplayer, and co-op modes. While official details are like (the game hasn't even been announced yet), Activision execs promise Vanguard will be a "robust" game.
"Content-wise, it's a really robust game at launch across all the modes, and the good news for us right now is we've gotten farther ahead on our live ops planning for supporting the community post-launch, and the community should also expect that support to be very very significant. We've learned a lot over the last couple of years and that's all in our plan going forward," said Activision president Rob Kostich.
"Across all modes of play--across multiplayer, campaign, co-op--development is coming along really well and we're going to be sharing those details with the community very soon."
Read Also: Call of Duty Vanguard assets found, limited alpha incoming
Kostich also teases Warzone's biggest update yet for Fall 2021, which will reportedly add WWII maps and content to set the stage for Vanguard's holiday release.
"We also have really exciting new plans in Warzone, which Raven is leading. Now together with our premium release we've got some really fun--and what I consider the most significant--updates planned for the community across both Warzone and premium as we head into the fall."
While Sledgehammer hasn't announced Vanguard yet, Kostich did give us more clues about the shooter:
From a setting that our fans know and love to an incredible amount of content in development including an extensive live ops schedule, we believe this release will be incredibly well-received.

In addition to releasing a great, seamless experience for both current- and next-gen console players, we are focused on continuing to integrate Warzone and engage our direct relationship with our playerbase though even deeper content integration between the premium and free experiences, and substantial innovation coming within Warzone itself.
Related Tags