GameStop lists Microsoft Flight Simulator's console port for a June 15 release.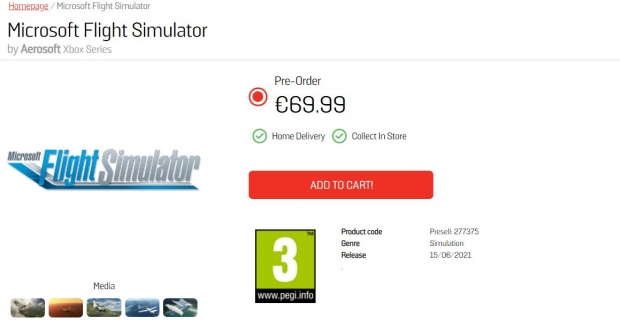 It looks like Microsoft Flight Sim will be soaring over to Xbox Series X/S consoles on June 15, which is two days after the Xbox E3 briefing. Although it's a next-gen exclusive, the GameStop storefront page says Flight Sim will cost $59.99 instead of the new $69.99 premium assigned to next-gen titles. Microsoft has confirmed Flight Sim will not release on Xbox One due to the game's high CPU and GPU demands.
Microsoft announced Flight Sim for new Xbox consoles way back in December 2020, and we should expect the game to show up in a big way at the Xbox media briefing on Sunday, June 13 at 10AM PST / 1PM EST.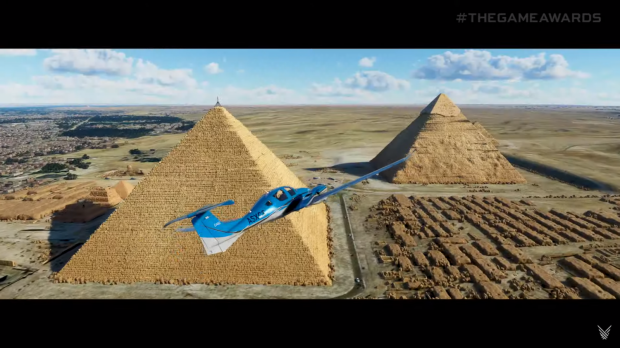 Microsoft Flight Simulator is the next generation of one of the most beloved simulation franchises. From light planes to wide-body jets, fly highly detailed and stunning aircraft in an incredibly realistic world. Create your flight plan and fly anywhere on the planet. Enjoy flying day or night and face realistic, challenging weather conditions.

The world at your fingertips. Take to the skies and experience the joy of flight in the next generation of Microsoft Flight Simulator.

Explore the world. Travel the world in amazing detail with over 37 thousand airports, 2 million cities, 1.5 billion buildings, real mountains, roads, trees, rivers, animals, traffic, and more.

Earn Your Wings. Hone your pilot skills in a variety of aircraft from light planes to commercial jets with an experience that scales to your level with interactive and highlighted instrument guidance and checklists.

Test Your Skill. Fly day or night with live real-time weather including accurate wind speed and direction, temperature, humidity, rain, and lighting.