Diablo II Resurrected's alpha test begins April 8, singleplayer-only
Diablo II Resurrected's technical alpha begins very soon, but it's singleplayer-only and locked to a limited amount of players.

Published Tue, Apr 6 2021 12:19 PM CDT
|
Updated Mon, May 3 2021 7:09 PM CDT
Diablo II's first alpha test will kick off on April 8, 2021, Blizzard today confirmed.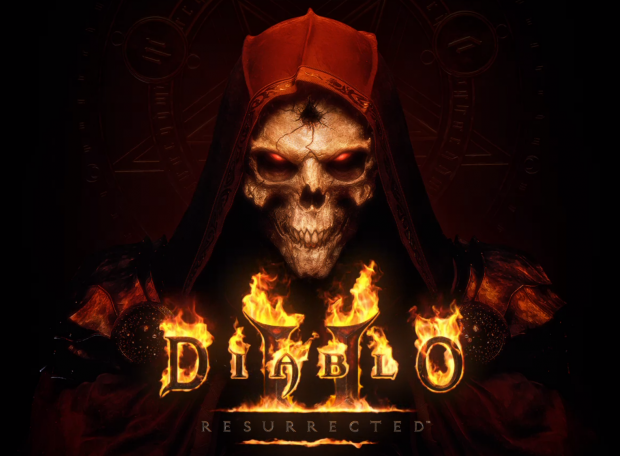 As we previously reported, Diablo II Resurrected's first alpha test will be singleplayer-only, and Blizzard says only a "limited number of players" will get in. The test is also exclusive to PC users who signed up on the mainsite. Future tests will also include console players on PS4, Xbox One, and Switch. Blizzard says there will be "at least one another chance to participate in a test," and the next phase will focus on multiplayer.
The alpha is somewhat barebones and won't feature the entire game. Only Acts I & II are included, and it only features three out of the seven character classes: Sorceress, Barbarian, and Amazon will be playable. The good news is that players can capture and record whatever they want. The test also lets PC players use a controller for the first time, which is nifty.
Starting this Friday, a limited amount of PC players who have pre-registered on the Diablo II: Resurrected website will be able to download the Technical Alpha. Invitations to the Technical Alpha will be distributed throughout the day in waves starting at 7:00 AM (PT).
Read Also: Diablo 2 Resurrected remaster: Everything you need to know
Blizzard also released the following spec requirements just in case you get in:
Minimum Requirements
Operating System: Windows® 10

Processor: Intel® Core i3-3250/AMD FX-4350

Video: NVIDIA GTX 660/AMD Radeon HD 7850

Memory: 8 GB RAM

Storage: 30 GB

Internet: Broadband Internet connection

Resolution: 1280 x 720
Recommended Specifications
Operating System: Windows® 10

Processor: Intel® Core i5-9600k/AMD Ryzen 5 2600

Video: NVIDIA GTX 1060/AMD Radeon RX 5500 XT

Memory: 16 GB RAM

Storage: 30 GB

Internet: Broadband Internet connection

Resolution: 1920 x 1080
Diablo II Resurrected is due out sometime in 2021, and will cost $39.99 across PS4, Xbox One, PS5, Xbox Series X, Nintendo Switch, and PC.
Check below for more information:
A Timeless Classic, Resurrected

Diablo® II: Resurrected™ is a remastered version of the quintessential action RPG Diablo® II. Pursue the mysterious Dark Wanderer and fight the denizens of hell as you uncover the fate of the Prime Evils Diablo, Mephisto, and Baal, now in up to 4K (2160p) resolution on PC. Diablo II Resurrected features:

Remastered graphics-monsters, heroes, items, spells, all resurrected.

An epic story told through five distinct acts.

Classic gameplay-the same Diablo II you know and love, preserved.

Updated Battle.net support.

Planned support for cross-progression-take your progress wherever you play.

... and much more!

The Lord of Destruction Returns

Diablo II: Resurrected includes all content from both Diablo II and its epic expansion Diablo II: Lord of Destruction®. Battle your way through icy caverns, horrific tombs filled with undead abominations, and frozen wastelands to the frigid summit of Mount Arreat and stop Baal, the Lord of Destruction. Raise hell with two Lord of Destruction playable classes-the cunning Assassin, master of traps and shadow disciplines, and the savage Druid, a bold shapeshifter and summoner who commands primal elemental magic.
Related Tags