Crytek's The Climb 2 coming to Quest next week
Get your hand chalk ready! Crytek's The Climb 2 is coming to the Quest platform in just over a week with new places to climb.

Published Tue, Feb 23 2021 8:53 PM CST
|
Updated Tue, Mar 30 2021 8:34 AM CDT
The Climb 2 is about to drop, marking Crytek's return to VR development. Oculus announced that the game would be available on March 4.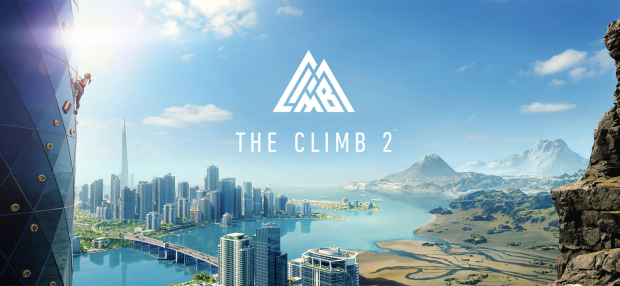 In 2016, Crytek released The Climb as a launch title for the Oculus Rift. A few months later, the company launched Robinson: The Journey on PSVR. We haven't seen a VR game from Crytek since. Until now.
Throughout 2016, the year consumer VR hit the market, Crytek struggled to pay its bills and its staff. At the end of the year, an investment from the Turkish government kept the company afloat, but the small install base kept Crytek from experimenting further with VR. After Oculus released the Quest, Crytek ported The Climb to the mobile VR system. Since then, the company built a full sequel to the VR rock climbing game.
The Climb 2 brings new scenery, new obstacles, and new things to help you climb. It was just you, your hands, and some chalk to get you up the rock face in the original game. This time, you'll have access to ropes, ladders, and climbing equipment. The game also includes dozens of customizable gloves, watches, and wristbands to make your avatar unique.
The Climb 2 offers new locations to conquer, including an urban city map where you presumably scale the side of skyscrapers. We'll find out more next week when the game lands on the Quest platform on March 4.
Related Tags