Blizzard's new Diablo II Resurrected game is a remaster, not a remake, and contains old-school graphics alongside enhanced visuals.
Unlike the disastrous WC3 remaster, Blizzard isn't playing around with new Diablo 2 remaster, Diablo II Resurrected. The re-release is basically a re-skinned Diablo II Lord of Destruction, complete with the 100% same gear, items, armor and weapons as the original game, and the exact same game mechanics, including classes, skills, bugs and other features.
Diablo II Resurrected features some hefty upgrades to 4K 60FPS on consoles and 144Hz on PC, but anyone who wants to jump back into the old-school pixellated experience from 2001 can do so with a click of a button. The remaster will let you swap between the new upgrades and classic visuals at any point during gameplay, similar to Halo: Combat Evolved Anniversary. The only exception is cutscenes, which will run the remastered versions by default.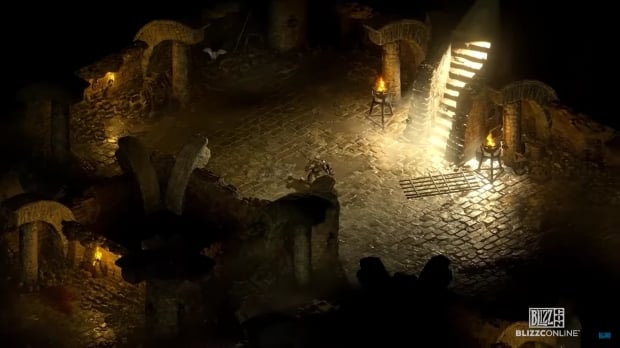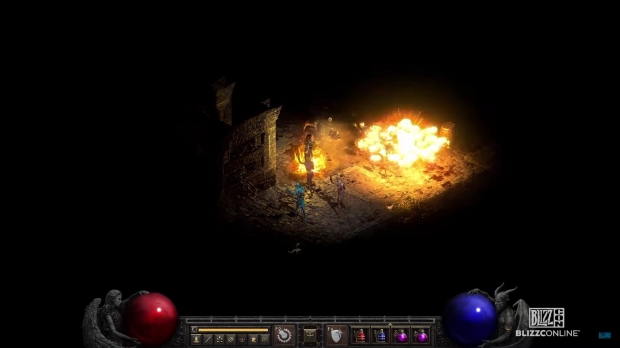 The game is able to do this because the new graphics engine runs on top of the old game--it's basically a masked layer. Vicarious Visions explains how the upgrades work, and how they're able to hit higher frame rates:
"Our legacy toggle feature lets you flip back between the old visuals of the game and our current visuals. It's not even just a simple art swap. It is really the old game running underneath. As Chris was mentioning, our new art and graphics engine is running on top of the game, and it is mimicking what is still running underneath. It's still following all the same data and rules and timings of everything," D2 Resurrected lead designer Andre Abrahamian said in a recent deep dive stream.
"We are still being true to the 25 frames per second of what the game is underneath, but rendering it in a way that has more frames per second."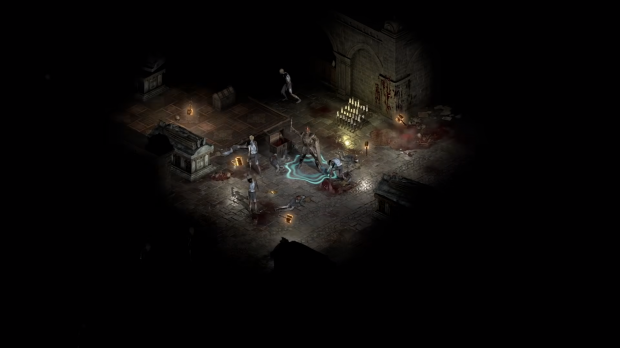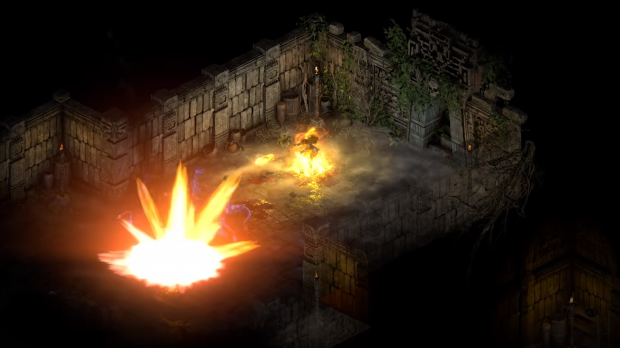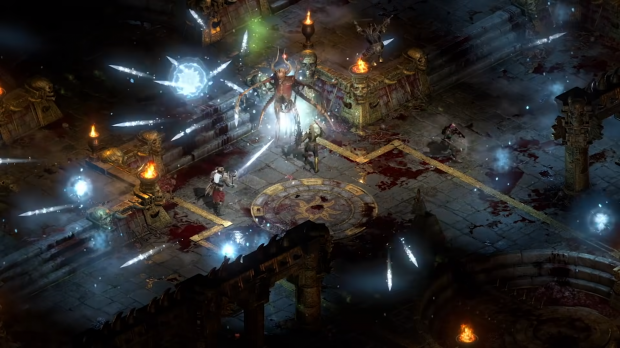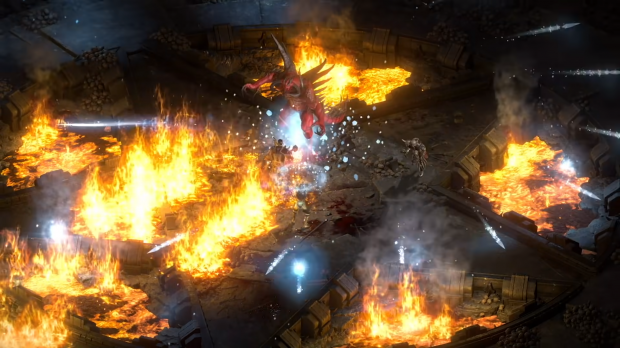 Diablo II Resurrected is due out sometime in 2021, and will cost $39.99 across PS4, Xbox One, PS5, Xbox Series X, Nintendo Switch, and PC.
Check below for more information:
A Timeless Classic, Resurrected

Diablo® II: Resurrected™ is a remastered version of the quintessential action RPG Diablo® II. Pursue the mysterious Dark Wanderer and fight the denizens of hell as you uncover the fate of the Prime Evils Diablo, Mephisto, and Baal, now in up to 4K (2160p) resolution on PC. Diablo II Resurrected features:

Remastered graphics-monsters, heroes, items, spells, all resurrected.

An epic story told through five distinct acts.

Classic gameplay-the same Diablo II you know and love, preserved.

Updated Battle.net support.

Planned support for cross-progression-take your progress wherever you play.

... and much more!

The Lord of Destruction Returns

Diablo II: Resurrected includes all content from both Diablo II and its epic expansion Diablo II: Lord of Destruction®. Battle your way through icy caverns, horrific tombs filled with undead abominations, and frozen wastelands to the frigid summit of Mount Arreat and stop Baal, the Lord of Destruction. Raise hell with two Lord of Destruction playable classes-the cunning Assassin, master of traps and shadow disciplines, and the savage Druid, a bold shapeshifter and summoner who commands primal elemental magic.