Unlike GT Sport, Gran Turismo 7 will be a more traditional racing game that goes back to the franchise's roots.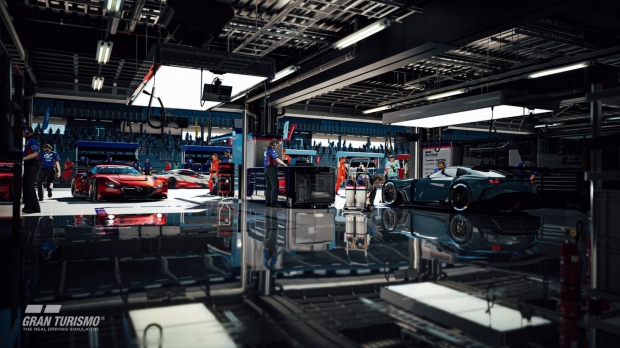 Gran Turismo 7 should set a new high watermark for the PlayStation 5. Developer Polyphony Digital plans to use GT7 to fully exemplify and flex the PS5's power with high-end performance targets like 4K 60FPS, high-fidelity textures, and enhanced lighting effects via ray-traced visuals. Now we know more details about the next-gen racer.
In a recent interview with Octane Japan, Polyphony CEO Kazunori Yamauchi confirmed GT7 won't follow GT Sport's online-driven esports focus. Instead, GT7 will be a more mainline game similar to the original Gran Turismo.
"Gran Turismo 7 will return as a full volume like GT1 and GT4, and provide the best experience so far," Yamauchi said.
It's not that GT7 won't have online modes, it's that the game won't basically be online-only like GT Sport.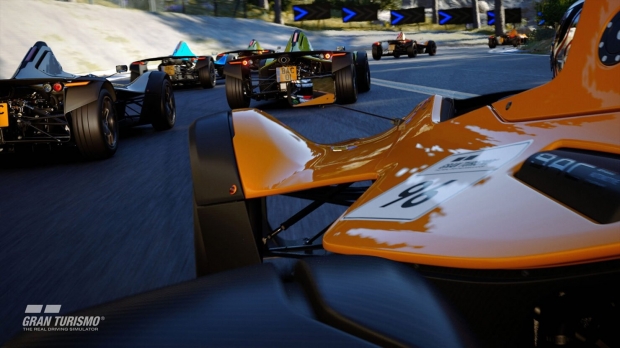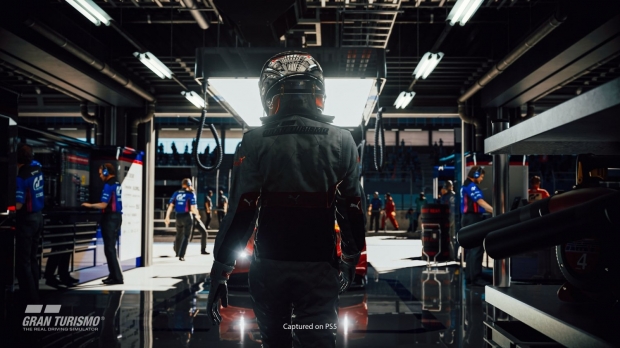 The dev also talked up the PS5's ray-tracing tech made possible by the advanced new RDNA 2.0 graphics architecture.
"In the evolution from PS4 to PS5, what we have been waiting for is the realization of real-time path tracing. Path tracing is a CG simulation method that is also called ray tracing, and faithfully reflects the reflection and reflection of the subject on the light source. CG for movies has been around for a long time, but it was difficult to obtain the computing power required to operate it in real-time in a video game console. Being able to surpass that with PS5 has greatly improved expressiveness."
Sony recently confirmed Gran Turismo 7 will be a next-gen PS5 exclusive that won't be available on the PS4.
No exact release date has been confirmed but reports say it could launch in the first half of 2021.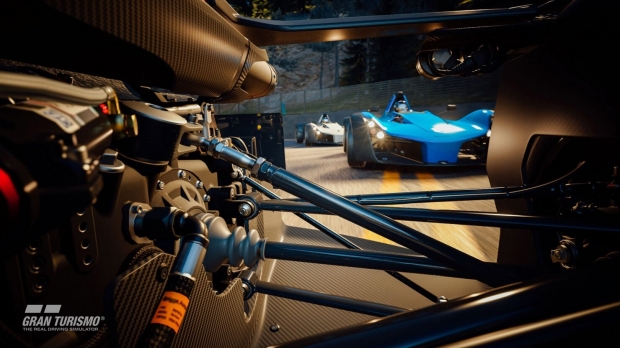 GT7's next-gen features include:
From classic vehicles and tracks to the reintroduction of the legendary GT Simulation Mode - GT 7 brings together the best features from past installments of the series alongside the future. An even more realistic driving experience awaits thanks to haptic feedback, which brings to life what it's like when the tires hit the road. PS5's immersive 3D audio allows players to sense the position of other cars and drivers around them.

Stunning visuals: Marvel at rendering quality through ray tracing, with support for 4K, HDR, and a targeted 60 FPS frame rate.
Fast loading: Go to race events quickly, gather in lobbies and receive friend invites extremely quickly with an ultra-high speed SSD. Select from a huge variety of cars with no load times.
Adaptive triggers: Feel the contrast in brake pedal weight at different sensitivity ranges, the vibrations from the ABS and variation in throttle pedal weight on different types of cars.
Haptic feedback: Experience the feeling of your tires connecting with the road, and subtle bumps on the road surface.
Tempest 3D AudioTech: Sense the position of other cars and drivers around you through sound. Hear clear 3D Audio positioning and spatial expression of depth and height in replays.