COLORFUL has announced its new flagship iGame GeForce RTX 3090 Neptune OC graphics card, which is one of the most expensive cards in this new generation of cards with the price tipping over $2000.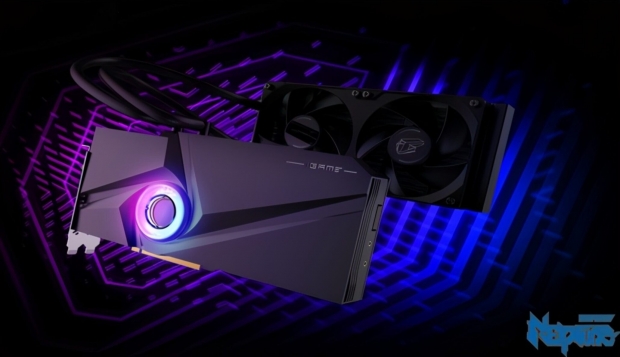 The new COLORFUL iGame GeForce RTX 3090 Neptune OC is a slimmer dual-slot design, with an AIO cooling solution and powerful 26-phase power design. We should expect this card to be one of the best overclockers, and best performers -- right up there with the high-end ASUS, EVGA, and MSI graphics cards.
COLORFUL's use of a powerful 26-phase power delivery system is used as a 14+8+4, meanwhile the out-of-the-box GPU clocks are at 1395/1755MHz for base and boost, respectively. COLORFUL provides you with that awesome Turbo Button on the back of the graphics card.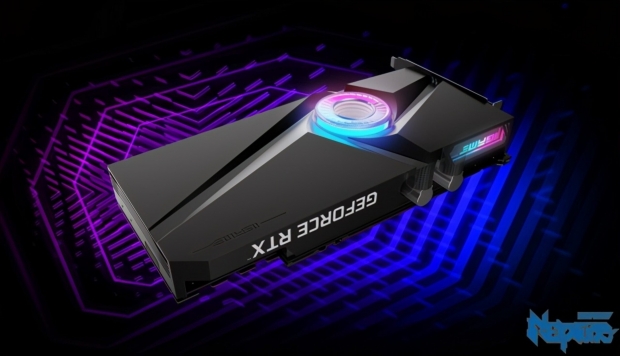 As for the 240mm AIO cooler on the card, the iGame GeForce RTX 3090 Neptune OC stays at under 70C in all benchmarking and gaming loads -- and stays 10C cooler than the GeForce RTX 3090 Founders Edition.
As for pricing, we're looking at somewhere north of $2300 or so and in retail right now in China.
The all-in-one water-cooled Neptune can achieve near-perfect temperature maintenance in a relatively thinner and lighter volume. It is loved by DIY experts and overclockers. It will further upgrade the installation experience and become the darling of future technology.

The new Neptune uses RGB independent water pump design, infinite reflection light effect to highlight the mysterious and deep ocean.

Use the naked eye 3D effect, like the 1600W+ color gamut multi-play iGame LOGO RGB designed by deep-sea floating design, to show the "coolness" of your chassis.

iGame black technology-"gill yarn" dense water channel technology

In order to facilitate user installation and better adapt to various chassis environments, the water-cooling pipe connection on the GeForce RTX 3090 Neptune uses a 360°rotating design, which has undergone repeated rigorous testing to make it safer and more convenient.

Two 120mm customized fans have quieter noise performance. The fluid long blades can effectively enhance the wind pressure. With the unique fin arrangement of the cold exhaust, it is easier to blow through the radiating fins.