Bethesda's top brass delves into the ethos that drives the company's success: Exposure, sales, and sustainability.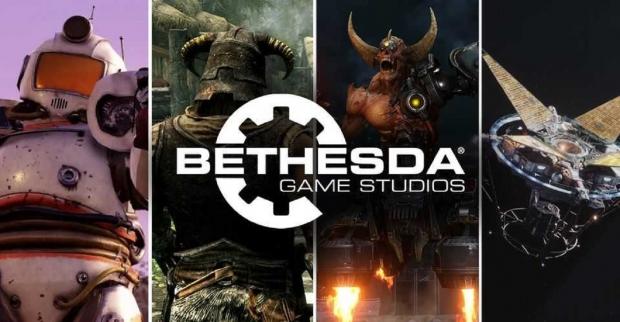 In a recent interview with Major Nelson, Bethesda's Pete Hines and Todd Howard gave key insight on what makes the company tick. It turns out Bethesda is after the same things as any publisher, including mass-market exposure, increased access, wide availability. These goals are a big reason why ZeniMax sold to Microsoft.
Turns out that Game Pass was a big motivator for the sale. The service checks all the right boxes that ZeniMax and Bethesda were chasing, like live service frameworks, successful monetization, widespread access and availability, huge organic exposure across an online ecosystem, and full game sales across multiple platforms.
Bethesda's Pete Hines explained it pretty succinctly in the interview. Hines underlines the power of Game Pass' all-you-can-play on-demand access that many developers are enjoying:
"Game Pass has been a real big success for us on a couple of fronts," Hines said.
"We've got live service games like ESO and Fallout 76, it's given us a chance to bring those things as we keep making fixes and updates for folks to give it a try--it's evolved a lot since it's been out.
"I think we've got to have at least 6-7 Game Pass titles on there now and more coming, and I'll be honest...it was in a meeting before all of this started that Phil was talking about Game Pass in a meeting we're in and I was like 'I should go check this out.' I must have played 5 or 6 new things, I'm trying out all new games and finding a lot of really good stuff I've been missing.
"I think a lot of people miss our stuff, and that's what we're bringing to a wider audience. One of the early mantras that I learned from Todd was 'we want as many people as possible to play our games'. It's a lot of damn work.
"And as much of the life that you put into making something, I want as many people to have a chance to experience something I created as possible. Game Pass is a great tool to do that for a lot of people. So having all of our back catalog...it's up to Phil to see what we do, but we love to see gamers play our games a lot and I can't wait to see how it continues to grow."
Read Also: Microsoft: Our goal is to make ZeniMax the best it can be, no job cuts
Under Microsoft's leadership, Bethesda will learn the complicated and subtle art of live service games. Bethesda will in turn offer up a heavy-hitting marquee slate of big games like Fallout 4, Skyrim, Doom Eternal, and other titles on Game Pass. This also includes new games like Starfield, The Elder Scrolls VI, and all future releases.
Ultimately, the Xbox buyout allows Bethesda to fulfill their mantra once and for all and brings them one step closer to being able to make their dream games.