A few weeks ago, we stumbled upon a rumour about a new VR headset from HP that we had never heard of before called Reverb G2 Omnicept. HP has never confirmed the existence of such a device, but it looks like someone at the company temporarily published a page on its website that spills the beans.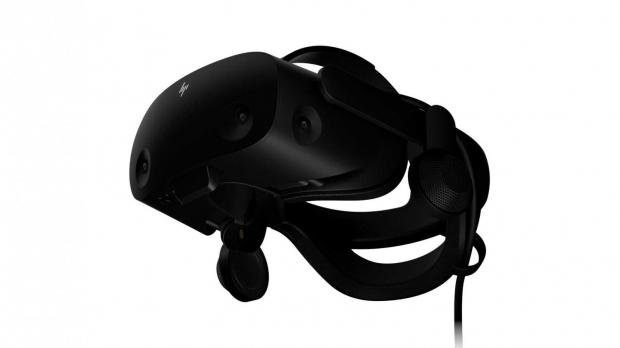 HP's Reverb G2 is an upcoming VR headset, which features dual 4K displays and several features from Valve's Index headset, such as the head strap and over-the-ear speakers. The Omincept version of the Reverb G2 is rumoured to include several biometric scanners, such as iris tracking and mouth tracking cameras.
We don't yet know what the Reverb G2 Omnicept really does, nor do we know for a fact that it exists. However, Reddit user u/mFriedelVR posted a screenshot of HP's website that lists the rumoured headset in the VR drop-down menu. We checked HP's website to see for ourselves, but the link has either been removed or it never really existed in the first place.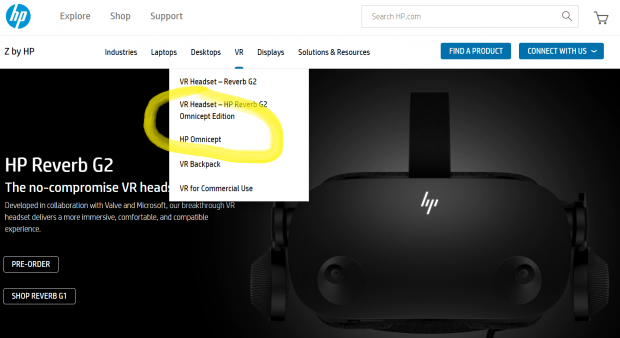 HP opened pre-orders for the Reverb G2 months ago, but it has yet to announce the shipping date. If we had to guess, that would come at the tail end of the month. The annual VR/AR Global Summit is scheduled for September 30 through October 2, and HP is on the list of supporters. It would be the perfect venue to announce the new headset's shipping date and an even better date to reveal a secret one.