Square Enix has strong confidence in its new Marvel's Avengers live service game and assures investors that "powerful" in-game content is coming.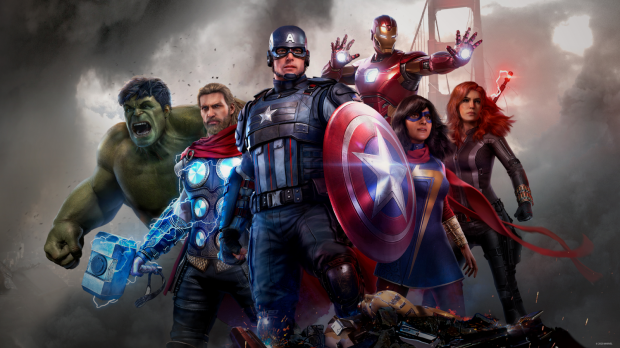 Apart from Final Fantasy, Square Enix's new Avengers game might be the company's next biggest series. It's a live service game aimed at recurring revenues via in-game cosmetics, and Marvel confirms that gamers can unlock and pay for 80 years' worth of iconic costumes to dress up in-game characters like Thor, Iron Man, Hulk, Hawkeye, Ms. Marvel, Black Widow, and more. Avengers will be a huge opportunity for Marvel and Square Enix vis-a-vis royalties and revenues.
In a recent Q&A session, Square Enix president Yosuke Matsuda tells investors that Avengers will have lots of post-release content, which is to be expected for a GaaS title. Matsuda says Avengers will have rather robust content right at launch, and he's no-doubt referring to the PlayStation 4/PlayStation 5 Spider-Man exclusivity...among other updates.
Q: "Marvel's Avengers" is slated for a September launch. What are your expectations for it?

A: Our expectations are very high. Since it will be a title with GaaS (Game as a Service) features, our operations after the game goes live will also be key, not just initial sales on launch. We hope to build excitement around the title by rolling out powerful add-on content.
Despite Square Enix's affirmations, the company hasn't delivered their FY2020 forecast so we don't have any hard data to refer to insofar as sales projections.
When Avengers launches in September, Square Enix will have two big live games operating simultaneously: Final Fantasy 15, which has traditionally made consistently strong revenues in the MMO space, and Avengers, which should attract a more mainstream audience that rides the coattails of the film series' popularity.