Crytek and Cloud Imperium Games settle legal dispute
Crytek and Cloud Imperium squash their costly and messy legal spat, and agree on settlement terms.

Published Fri, Feb 21 2020 2:50 PM CST
|
Updated Tue, Nov 3 2020 11:44 AM CST
Today the District Court of California announced a settlement agreement between Crytek and Cloud Imperium Games, but no specifics were revealed.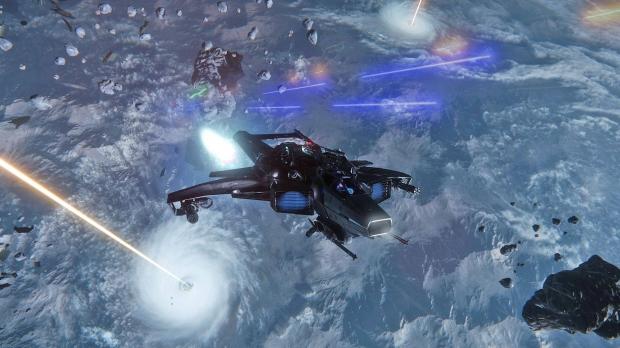 After a long 3-year legal battle, Crysis developer Crytek and Star Citizen developer Cloud Imperium Games have finally settled their legal dispute. New court documents filed yesterday confirm the news, and stipulate both parties have up to 30 days to outline the exact details of the agreement. These details probably won't be publicized.
"Pursuant to C.D. Cal. L.R. 40-2, Plaintiff CRYTEK GMBH and Defendants CLOUD IMPERIUM GAMES CORP. and ROBERTS SPACE INDUSTRIES CORP., by and through their counsel of record, hereby notify the Court that they have reached an agreement in principle of terms to settle this action in its entirety and are working to document the terms of their agreement. Following execution of the agreement, the parties will promptly file a joint stipulation of dismissal. The parties respectfully request that the Court allow the parties thirty (30) days to document and execute their agreement and to file the joint stipulation of dismissal."
The dispute started in 2017, when Crytek accused Cloud Imperium Games of a breach of contract. CIG switched from the CryEngine to Amazon's proprietary Lumberyard games engine in 2016, a move that triggered the lawsuit. CIG had originally agreed to not only use the CryEngine but feature the logo on every copy of Star Citizen sold.
The lawsuit has been quite costly. Cloud Imperium Games has spent an estimated $900,000 on court fees alone, and it's expected that Crytek will cover a portion of these costs. But again we won't know the full terms of the agreement until they're made public...and documents probably won't be.
Related Tags