HTC launching 3 new VR headsets, just in time for Half-Life: Alyx
HTC unveils 3 new Vive Cosmos headsets: Elite, Play, and XR -- priced at $500, $900, and TBD.
Published
2 minutes & 2 seconds read time
HTC is on a roll today, unveiling their new prototype Vive Proton headset -- but also detailing 3 new versions of its Vive Cosmos VR family of headsets.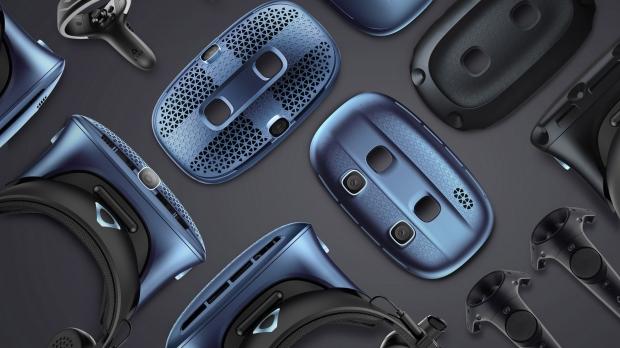 The new VR headsets that HTC unveiled at the Vive Cosmos Play, Vive Cosmos Elite, and Vive Cosmos VR -- each of these headsets will join the Vive Cosmos family. Each of the new Vive Cosmos headsets have the same make up as the original Cosmos, including the flip-up, head-mounted design, 1440 x 1700 resolution LCD displays with hardware IPD adjustment, and more.
Vive Cosmos Play - $500
Entry-level

Inside-out tracking (4 cameras)

Cosmos controllers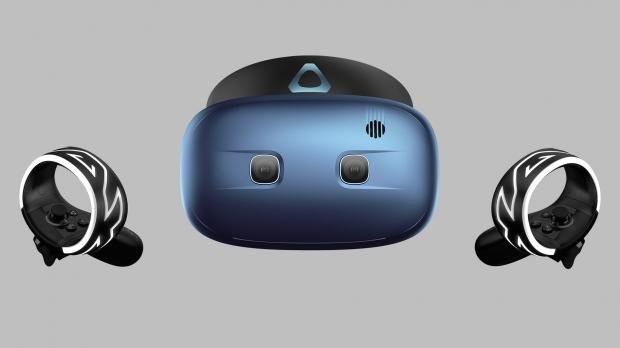 The new Cosmos Play is the latest entry-level Vive headset, packing 4 cameras ready for inside-out tracking, the iconic Cosmos controllers, and a 3.5mm headphone jack so that you can plug your headphones in. This will be aimed at casual VR experiences, with HTC referring to the Cosmos Play as an "entry-point into VR" as it will cost $500.
Vive Cosmos - $700
Mid-tier

Inside-out tracking (6 cameras)

Cosmos controllers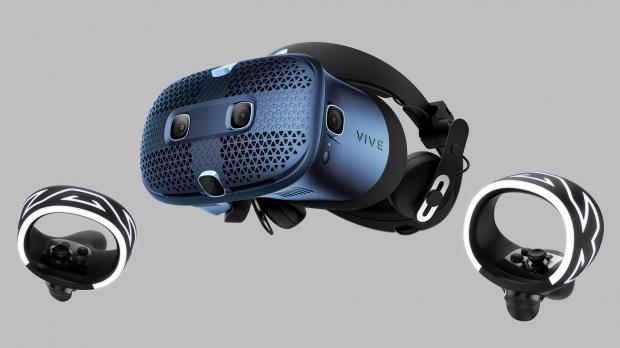 HTC launched the Vive Cosmos back in October 2019, with 2 additional cameras over the new entry-level Vice Cosmos Play. The Cosmos face plate with the 2 additional cameras will be made as an optional purchase in Q2 2020 for $200 -- where it can also be attached to any other Cosmos VR headset.
Vive Cosmos Elite - $900
High-end

SteamVR Tracking (includes two base stations)

Vive wand controllers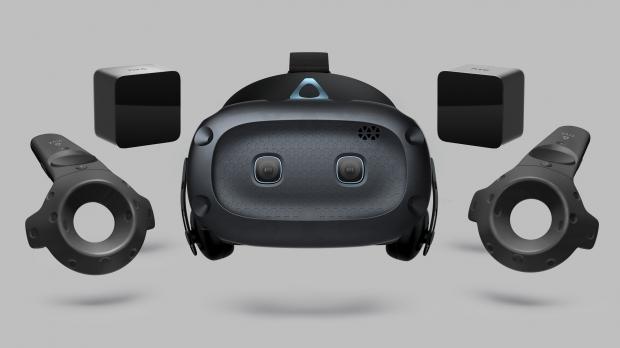 This is the one enthusiasts have been waiting for -- HTC's new Vive Cosmos Elite, where it comes packed with a SteamVR Tracking face plate, 2 x Vive wand controllers, and 2 x tracking base stations. SteamVR Tracking is some of, if not the best tracking you can get in VR tracking -- making HTC's new Cosmos Elite one of the best VR headsets you can buy.
HTC's new enthusiast-grade Cosmos Elite will be available in Q1 2020 for $900, competing directly against HTC's own Vive Pro (which costs $900) and the Valve Index (which costs $1000). HTC will have pre-orders opening up on February 24 for its new Cosmos Elite headset.
Vive Cosmos XR - Price unannounced
Developer kit made for pass-through AR

Inside-out tracking (4 cameras + 2 HQ pass-through cameras)

Cosmos controllers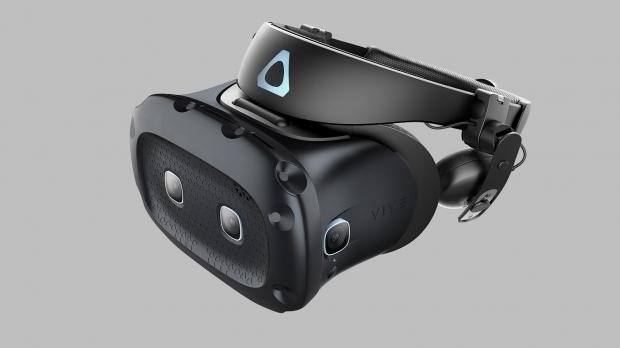 This is one of the more interesting headsets from HTC -- the new Vive Cosmos XR, which is a developer-focused headset for pass-through augmented reality. It'll pack support for pass-through video view (like all the other Cosmos headsets) but it'll include a specific face plate that adds 2 additional front-facing cameras that will increase quality, and provide a higher field-of-view.
HTC will have its new Cosmos XR headset launching as a developer kit in Q2 2020, with no pricing just yet -- although HTC has promised more detailing on pricing at GDC 2020 next month.
Related Tags