Amazon says Trump vendetta cost them $10 billion JEDI contract
Orange Man Bad: Amazon says it lost the $10 billion JEDI contract to Microsoft because of Trump.

Published Dec 10, 2019 12:05 AM CST
|
Updated Tue, Nov 3 2020 11:46 AM CST
Amazon is going after President Trump over losing the $10 billion government contract to the Pentagon over JEDI, the huge Joint Enterprise Defense Infrastructure contract.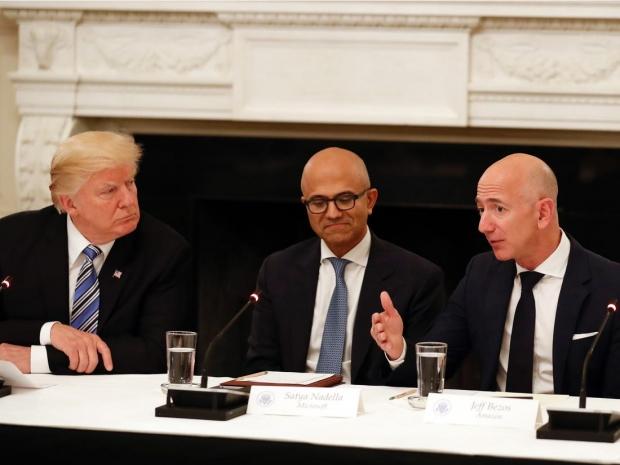 Microsoft secured the $10 billion contract over Amazon Web Services (AWS) and now the retail, cloud, and everything giant is mad -- so mad, it is suing the US government. Amazon believes Donald Trump was personally involved in Amazon losing the contract, with the company arguing the Defense Department "departed from the rules of procurement and complied - consciously or subconsciously - with its Commander in Chief's expressed desire to reject AWS's superior bid".
Amazon's complaint argues that the Defense Department made "obvious errors" in giving Microsoft the contract over AWS, adding that President Trump is "obsessed" with Bezos. Amazon also adds that President Trump, earlier this year, said he had heard "tremendous complaints about the contract with the Pentagon and with Amazon" and would have the Defense Department look "very closely" at the $10 billion JEDI contract.
Amazon goes as far as claiming that the Defense Department made a bunch of changes to their contract request "at the eleventh hour", with changes including new classification requirements, and more. The complain continued: "President Trump's intervention casts the errors discussed above in an even harsher light and puts the very integrity of the government procurement process in question".
So in other words, Orange Man Bad.
Related Tags