A new BioShock game is in development (it's actually been in development since 2015), but the series' original creator Ken Levine won't be involved.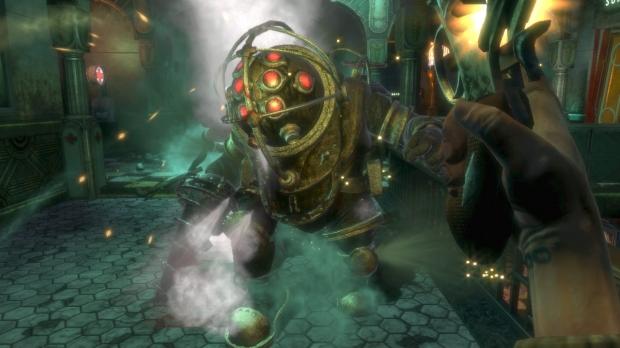 Rather than resurrect Irrational Games or recruit Ken Levine's new Ghost Story Games studio to work on the next BioShock game, 2K Games made a new first-party studio called Cloud Chamber. Levine and former BioShock devs won't be helping with the new project--it's being spear-headed by an entirely separate team. The IP is moving on without its creator, despite Levine still orbiting in the 2K Games universe.
According to Cloud Chamber director Kelley Gilmore, Levine and Ghost Story Games team are working on an unannounced project (job listings hint it's a story-driven FPS RPG mash-up).
"Ken and his team at Ghost Story Games are fully engaged in developing a new experience that will surely be another incredible game for all of us to enjoy. He is not affiliated with Cloud Chamber or the development of our BioShock title," Gilmor told Games Radar.
To be fair, Levine closed Irrational Games in 2014 so he could focus on smaller-scale projects. Shortly after he opened Ghost Story Games under 2K Games' label and brought just 15 previous Irrational devs. It's likely he doesn't want anything to do with BioShock. Given the insane crunch, delays, and iterative reboots involved in the series, I can't really blame him.
BioShock 4, or whatever the new BioShock game will be called, has been in development for roughly four years now, sources tell Kotaku. The game originally started pre-production in 2015 at Halo developer Certain Affinity, a team made up of ex-Bungie alums.
In 2017, the game was transferred to what's now called Cloud Chamber and was rebooted. We're not sure if any of Certain Affinity's progress was carried over to the new iteration or not.
2K Games says the new BioShock won't release for a few years, so don't expect it any time soon. It's likely the game will leverage next-gen console power with enhanced native 4K visuals, ultra-fast loading times, ray tracing, and higher-end FPS optimization.
While Levine's Ghost Story Games hasn't revealed its next project just yet, the studio's main focus is on digital-only story games.
"To make narrative-driven games for the core gamer that are highly replayable. To foster the most direct relationship with our fans possible, we will focus exclusively on content delivered digitally."