Resident Evil 3 Remake likely optimized for next-gen consoles
Capcom is ramping up games for next-gen consoles, and Resident Evil 3 Remake should be one of them.

Published Nov 22, 2019 4:29 PM CST
|
Updated Tue, Nov 3 2020 11:46 AM CST
Inside sources say Resident Evil 3: Remake is set for 2020, which is pretty exciting. But what's even more exciting is how it should be optimized for next-gen consoles.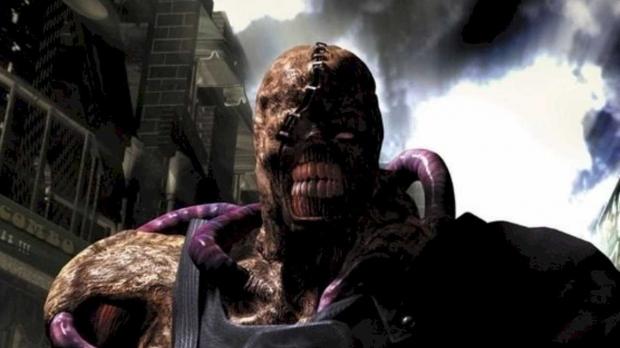 Pretty much every game releasing in 2020 will be optimized for next-gen consoles in some way. We don't know exactly how this will work, but expect enhancement patches to roll out for games released prior to the PS5 and Project Scarlett in Holiday 2020. Games released during next-gen rollout should be fully optimized for each platform, complete with a separate SKU for next-gen systems.
Capcom is among the major heavy-hitting publishers who are banking big on next-gen. The company only released one major game in FY2019 (Monster Hunter World: Iceborne) and sent a clear message to investors: They're ramping up their biggest games for next-gen consoles. Capcom's COO already confirmed the REngine is being used to craft new titles on next-gen consoles, and we expect Resident Evil 3 Remake to be one of them.
"While we are unable to comment on the specific number of titles or release windows, there are numerous titles currently being developed internally with the RE ENGINE," Capcom's COO Haruhiro Tsujimoto said in a FY2018 Q&A report.
"The games we developed using the RE ENGINE during this current hardware generation have received critical acclaim, and from the early stages of building this engine, we kept the ability to augment it for next-generation development in mind; as such, we view the RE ENGINE as one of our strengths that will contribute to next-generation game creation."
Read Also: Resident Evil 2 Remake Review: Fright Night
So basically we should expect RE3 Remake to look even better than the Resident Evil 2 Remake, but it'll likely take more time to develop. Sources say the project has been in the works for a while now, and given how much time RE2make took, we could be waiting a while before the project is due out. Hopefully they can hit the rumored 2020 launch.
Sources say Capcom will reveal RE3make at The Game Awards in December, but this could take clout away from the new ambitious Resident Evi: Project Resistance multiplayer game.
Project Resistance won't be out before Capcom's current fiscal year ends on March 31, 2020, at least that's what the company hints at in its filings.
Essentially this means Capcom could release two Resident Evil games in 2020: Project Resistance, probably in early April or thereabouts, and then the REmake, possibly during the holiday season. We could even see Capcom use RE3make to round out its fiscal year with a February 2021 release, similar to the RE2make.
These remakes won't stop Capcom from developing mainline Resident Evil games. We'll see a big new project in the pipeline at some point, but probably not until 2023 or thereabouts.
Related Tags