Analyst: NVIDIA to launch next-gen 7nm GPU in the next 9 months
NVIDIA expected to launch GeForce RTX 3080 Ti, RTX 3080, and RTX 3070 before Computex 2020.

Published Thu, Nov 14 2019 9:11 PM CST
|
Updated Tue, Nov 3 2020 11:46 AM CST
We've been hearing more and more about NVIDIA's new Ampere GPU architecture, and now we're seeing an industry analyst come out and say that they expect NVIDIA ot launch a "litany of upcoming 7nm" launches in the "next nine months".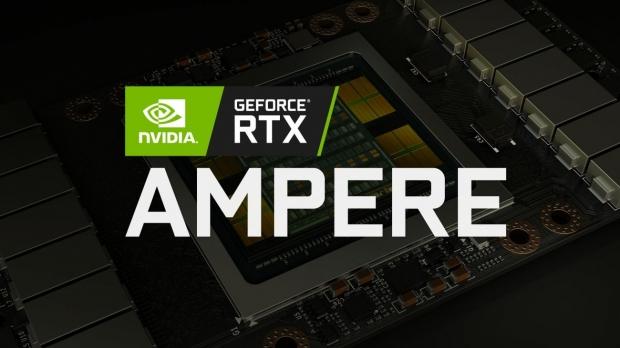 Given the naming system of the current Turing-based GeForce RTX cards, we should expect NVIDIA to call the new Ampere-based GPUs on the 7nm node the GeForce RTX 3000 series. This means we'll see a flagship GeForce RTX 3080 Ti that should utterly destroy the current flagship RTX 2080 Ti, and a new Ampere-powered GeForce RTX 3080 and RTX 3070 fashion as the Turing launch in 2018.
Susquehanna Financial Group analyst Christopher Rolland said on Tuesday: "We think NVIDIA faces the most reasonable Street expectations in quite some time, with potential tailwinds from improving DC [data center], Switch [Nintendo console], and high GPU [graphics processing unit] attach rates (laptops/desktops), all in front of a litany of upcoming 7nm [nanometer] launches over the next nine months".
The new Ampere-based GeForce RTX 3000 series cards will reportedly offer more VRAM on all cards, so we could see:
NVIDIA GeForce RTX 3070 - 12GB
NVIDIA GeForce RTX 3080 - 12GB
NVIDIA GeForce RTX 3080 Ti - 16GB
The big deal with the GeForce RTX 3000 series is that NVIDIA will reportedly offer the new Ampere GPUs on 7nm cheaper than the Turing GPUs on 14nm. In my write up for the purported GeForce RTX 3080 Ti, I said: "NVIDIA is reportedly set to offer its next-gen GeForce RTX 3000 serieds at cheaper prices than the current-gen GeForce RTX 2000 series, which would be interesting. NVIDIA faced considerable backlash with the pricing on its GeForce RTX 2000 series, even though they still sold like hotcakes a price reduction is always welcome".
Related Tags