NVIDIA launched its new GeForce GTX 1660 SUPER graphics card in the first few hours of October 29, and as I awake the first thing I see is a juicy new rumor post about NVIDIA's next-gen Ampere GPU architecture (something I revealed back in April 2018) and details on the purported GeForce RTX 3000 series graphics cards.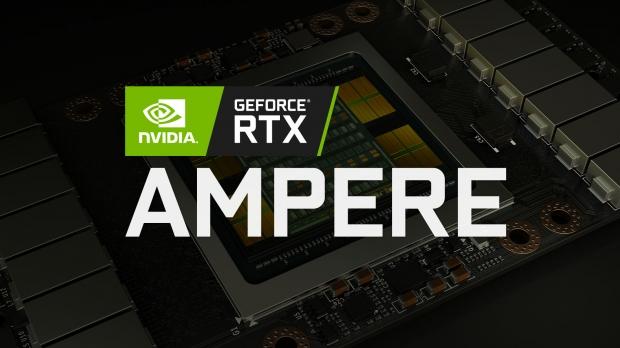 The news is coming from the purported fact that NVIDIA has been discussing Ampere and the next-gen GeForce RTX 3000 series cards with AIB partners, and Wccftech has posted up these rumors. We don't know any concrete details on the Ampere GPU itself, which is something NVIDIA will deep dive into once it's announced -- but there are a few very juicy tidbits here that if true, would be great to see.
First off, NVIDIA's new Ampere-based cards should arrive to consumers in the GeForce RTX 3070, GeForce RTX 3080, and GeForce RTX 3080 Ti if NVIDIA follow the same release plans as the GeForce RTX 2070, RTX 2080, and RTX 2080 Ti launch. These cards are going to be faster, offer more VRAM, and hell they're even reportedly going to be cheaper.
NVIDIA's new GeForce RTX 3000 series will feature "massive" performance improvements for ray tracing, with Ampere's iteration of ray tracing being faster than Turing, and more power efficient. Another area where Ampere will receive some big upgrades is Rasterization, which blended in with the advancements in ray tracing on Ampere, we will have enough power to render next-gen graphics and next-gen worlds in games.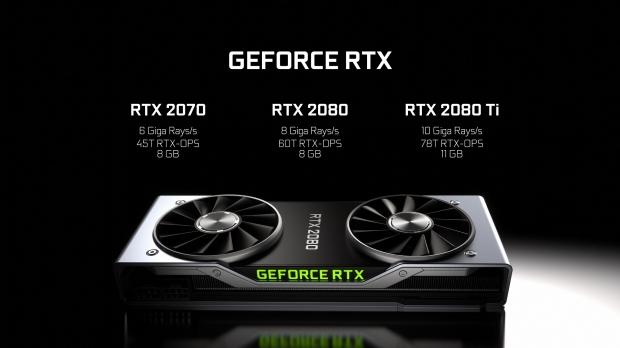 The new Ampere-based GeForce RTX 3000 series cards will reportedly offer more VRAM on all cards, so we could see:
NVIDIA GeForce RTX 3070 - 12GB
NVIDIA GeForce RTX 3080 - 12GB
NVIDIA GeForce RTX 3080 Ti - 16GB
When it comes to clock speeds we should also expect Ampere-based cards to have between 100-200MHz GPU clock speed uplifts versus Turing, all while being more power efficient thanks to the new Ampere GPU architecture and the fact that's on 7nm.
NVIDIA will be using the 7nm EUV process node for Ampere, something that will deliver NVIDIA some stellar power savings -- but this is where it's interesting. NVIDIA has had really great power efficiency since Pascal, and went right into Turing with improved power efficiency and that's on larger 14nm and 12nm nodes.
7nm gives NVIDIA much more room to play in, joined with the Ampere GPU architecture. Rumor has it the new Ampere GPUs can run at under 1.0v which is absolutely huge and could mean for the most power efficient GeForce cards yet -- but this will come at a cost. We should expect overclocking to be limited by this, but then again it's not like that hasn't been an issue on Pascal and especially Turing with even the beefiest third-party cards still radically limited.
If NVIDIA removed all stops in the pursuit of driving higher voltages on their GPUs, we could see 400-500MHz GPU clock improvements on custom cards. NVIDIA seems to be playing it safe here with these rumors, but if they're well and truly wanting to stay ahead of their competitor in AMD and look down the horizon into Intel in 2H 2019, maybe power efficiency isn't such a good thing -- or allow them to be overclocked and use that power savings and convert it to insane horsepower.
Now the final bit: cost. NVIDIA is reportedly set to offer its next-gen GeForce RTX 3000 serieds at cheaper prices than the current-gen GeForce RTX 2000 series, which would be interesting. NVIDIA faced considerable backlash with the pricing on its GeForce RTX 2000 series, even though they still sold like hotcakes a price reduction is always welcome.