Google Stadia will rely heavily on a mobile app
Plan to try Stadia? Be sure to keep your phone handy.

Published Nov 13, 2019 7:02 PM CST
|
Updated Tue, Nov 3 2020 11:46 AM CST
Google's new Stadia service will require a mobile app for basic features like buying games, changing stream resolution caps, and adjusting settings.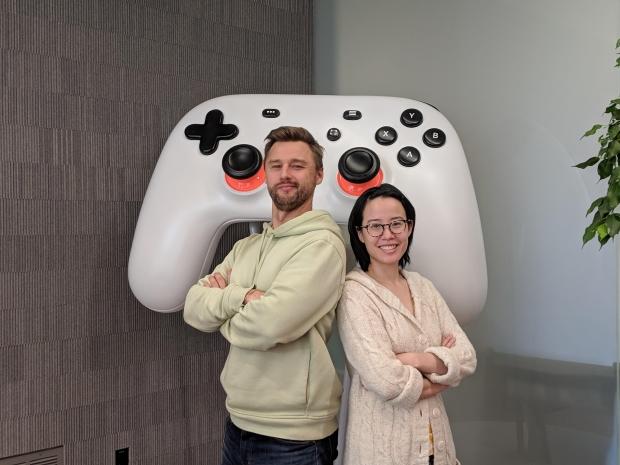 Today in a recent Reddit AMA, Google execs revealed some new info around Stadia, namely with the essential mobile app. The streaming service apparently won't have an actual dashboard or control center. Basic settings are instead moved to an external mobile app. Not only is the app required for first-time setup, it's required for game purchases (likely for authentication/verification), changing stream quality settings, and even family options. And of course the Stadia app is required for mobile game streaming...but we really don't advise that.
"First, the Stadia mobile app is your central hub to manage Settings across all screens. Use the app to set stream quality for your TV and other supported devices," Stadia Director of Product Andrey Doronichev said in a recent Reddit AMA.
We're not sure if the Stadia app has to be used for PC gaming though. That's actually a good question that wasn't answered in the AMA.
"You will not need your phone every time you use Stadia. The phone is needed for initial setup and buying games. Once you've connected, to play games, you can just grab your controller and hit the Stadia button," product manager Beri Lee said in the AMA.
"I do want to call out that casting from the app streamlines playing on the go. Instead of packing up my console when I want to play at my friend's place, I can just bring my Stadia Controller and cast to my friend's Chromecast Ultra from my phone. When I'm done, I can close my session and my account will be logged out."
Other tidbits we learned in the AMA:
Google Play cash can be used to buy games from Stadia

PC game streaming won't support 4K, HDR, or Dolby Surround 5.1 until 2020

Family sharing won't happen until 2020

Buddy Passes to be sent out 2 weeks after launch

Existing Chromecast Ultras need firmware update to run Stadia
The AMA actually highlights Stadia's biggest downfall: Miscommunication. Google needs to have every relevant bit of Stadia info in a clear, concise and succinct list for consumers to peruse. Some of these things are actually news to me...and that's not good considering I've been covering Stadia for months now.
Imagine how an average consumer feels.
Stadia is incredibly ambitious and it could change gaming forever. It has a lot of great ideas, and the ability to launch a game without downloading anything is pretty powerful. As is the native game-launching from a YouTube video or a shareable link, or the save-state sharing, or even screen mirroring options. But at launch, the service seems pretty confusing, awkward and lackluster.
We'd definitely have to try it first to make sure though.
Stadia launches on November 19, 2019 and will require a $10 a month Stadia Pro subscription to play. The Stadia Pro sub comes with a free copy of Destiny 2, but gamers will have to buy games separately. A new free Stadia Pro game will be released every month. A Chromecast Ultra is required to play on TVs. PC gamers can play Stadia games through a Chrome browser.
Related Tags