Diablo IV's missing classes may be Paladin and Amazon
Diablo IV will have five characters at launch, and the two missing classes could be Diablo II favorites.

Published Wed, Nov 13 2019 1:44 PM CST
|
Updated Tue, Nov 3 2020 11:46 AM CST
Diablo IV's missing classes are a mystery, but an older, incredibly accurate leak may have spilled the beans on what's to come.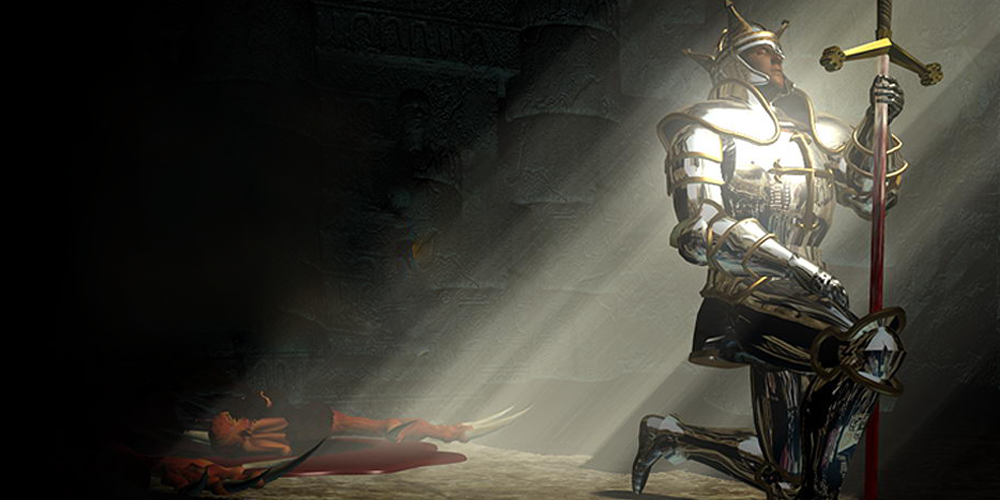 Four months ago a Reddit user leaked out tons of Diablo IV info, detailing classes, skills and abilities, a new darker medieval tone akin to Diablo II, and a huge open-ended world. Most of everything in the leak turned out to be 100% true. What if all if it is true and Blizzard just hasn't confirmed everything yet?
Some unconfirmed details include Diablo IV's character classes. Blizzard only announced three classes were returning--the Sorceress, the Druid, and the Barbarian--but they also confirmed the game should ship with 5 classes total. Who are the missing heroes? The Paladin and Amazon, according to the leak. There's even more characters coming post-launch as paid expansions too.
"Paladin, Barbarian, Sorcerer, Amazon and Druid are planned for launch with more coming later," Reddit user Gorelight said in the spot-on leak.
"Blizzard wants people to feel like this is Diablo II all over again but in a completely new era of the franchise. Blizzard were also debating whether to include the Druid or Necromancer class at launch of Diablo IV. Blizzard decided put the Druid for launch of Diablo IV and Necromancer for later, since the Necromancer was released already for Diablo III."
As a huge Paladin fan, I'm hoping the dashing holyman slices his way back into Sanctuary. These classes send a clear message to gamers: Diablo IV is basically a modern Diablo II built on Diablo III's engine and core itemization mechanics. It's a great thing to realize and I don't think any Diablo fans will complain.
The leaker also says Blizzard could release Diablo IV in early 2021, but info is four months old. The games industry changes its mind at a rapid pace and this window probably isn't valid any more.
But one thing we should expect is Diablo IV to harness the power of next-gen consoles like the PlayStation 5 and Project Scarlett. It'll also feature cross-play for titanic engagement opportunities, which is huge for any live service game.
Everything we know about Diablo IV so far:
3 classes: Barbarian, Druid, and Sorceress

Talent trees buff skills

Randomized dungeons

Tons of endgame customization

Legendary items buff skills in unique ways

Four player co-op in campaign/adventure mode

World event parties can exceed four players

Cosmetic microtransactions confirmed

Will have paid expansions

Trading is in, along with clans

Seasonal events

No skill respeccing

Online-only shared world

Runewords are back, can be socketed into legendaries, rares, etc.

Set 30 years after Diablo III

Mepistho's daughter Lilith, the Mother of Nephalem, is the antagonist

PC and console cross-play
Related Tags