Intel Xe graphics card is ALIVE! First cards are now being tested
Intel's first Xe discrete GPU has been tested, with DG1 reportedly out of the oven.

Published Sat, Oct 26 2019 12:59 AM CDT
|
Updated Tue, Nov 3 2020 11:46 AM CST
Intel's new Xe discrete graphics card is ALIVE, screamed out onto Twitter like Frankenstein -- in news that should surprise people. Intel has tested its first Xe GPU in DG1, something Chris Hook, Intel Sr. Director, Discrete Graphics and Visual Technologies Marketing Chief tweeted:
Better yet, Intel CEO Bob Swan himself told investors on an analyst call that Chipzilla had turned on the first Intel Xe DG1 graphics card in their labs. We are still expecting an unveiling at what should be around Computex 2019 next year, with a launch in the months after.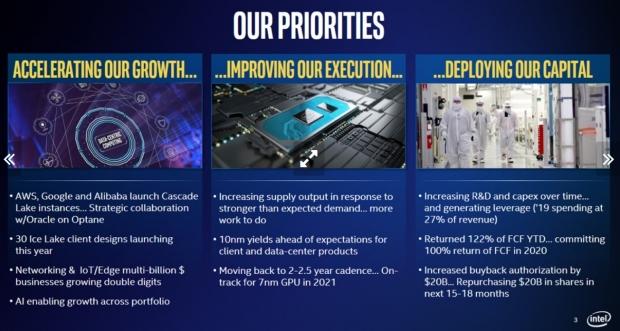 Intel has also said that they are "on-track" for a 7nm GPU in 2021, which is just 14 months away if you can believe it. I'm hoping we might see some leaks from the Intel Xe DG1 developer kits that are going out right now, but they would be so early that we shouldn't be expecting anything but testing and analysis of what the first discrete GPU in decades from Intel.
As an Intel i740 owner in the 90s and graphics card enthusiast through to now, I'm pretty excited.
Related Tags