Activision-Blizzard is really going through the blender over the current climate in China, but now the company has revealed its BlizzCon 2019 preview. Now we have details on the schedule of BlizzCon 2019, the map, and the mobile application.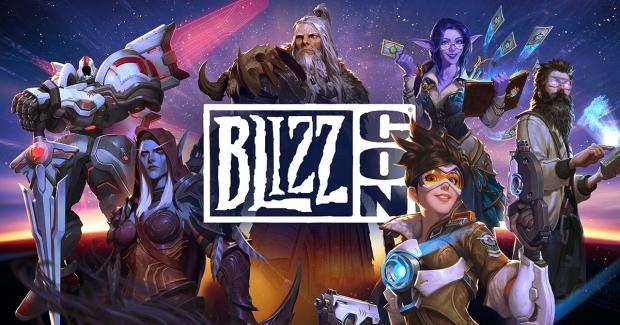 The new BlizzCon 2019 Map and App can be downloaded now, which includes the BlizzCon 2019 Schedule, while the Map can be looked at here. Blizzard will have demo stands for a bunch of its games including World of Warcraft: Orcs and Humans, Warcraft 2, and the upcoming Warcraft III Reforged.
The new BlizzCon 2019 mobile app is available for both Android and iOS devices, which will let Blizzard fans watch the live streams directly from the app. You can also check out the Map, shop for gaming goods, and even plan your actual trip to BlizzCon 2019 if you're lucky enough to attend.
Could there be a full-on protest at BlizzCon 2019 over the current issues in China? It seems so.
The BlizzCon Virtual Ticket and free live streams also return with BlizzCon 2019 th s year, with Blizzard explaining:
Free BlizzCon 2019 Live Streams
Opening Ceremony, Esports, and Select Panels
This year, everyone's invited to watch the BlizzCon opening ceremony, all of the BlizzCon esports tournaments, and select developer panels-including the first four panels on the Mythic Stage immediately following the opening ceremony-completely free on BlizzCon.com and in the BlizzCon Mobile App.

Tune in early for a special BlizzCon pre-show at 10:30 a.m. PDT on Friday, and get ready for the opening ceremony live at 11 a.m. PDT. As with the last couple of years, segments of the opening ceremony will take place on multiple stages, with live presenters on the Mythic Stage (Hall D), World of Warcraft Tournament Stage (Hall C), and Hearthstone Tournament Stage (Hall B). The opening ceremony will be simulcast on screens throughout the convention center as well, so you're sure to find a great seat wherever you are.
BlizzCon 2019 Virtual Ticket
If you want to get the most out of your BlizzCon home-viewing experience, you'll need to pick up the BlizzCon 2019 Virtual Ticket, which comes with two full days of All-Access Channel content; complete coverage of all of the developer panels on the Mythic, Legendary, and Epic stages; the Community Night contests on Friday; and the live closing festivities on Saturday-plus a legendary cache of commemorative in-game extras. Check out the Virtual Ticket to get a closer look at this year's loot.
As for BlizzCon 2019 itself, it will take place at the Anaheim Convention Center in Los Angeles, CA -- running between October 31 and November 3.