NVIDIA's rumored Shield TV successor has been spotted once again, this time on Amazon -- and arriving as the purported Shield TV Pro with some new features and a new Tegra processor.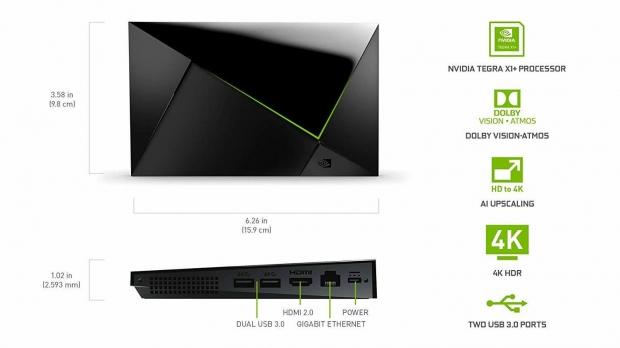 NVIDIA's new Shield TV Pro will reportedly pack an upgraded Tegra X1+ processor that is up to 25% faster than the Tegra X1 found inside of the Shield TV (and other devices). It'll also feature 3GB of RAM, 16GB of storage (which is upgradeable through external storage, with NVIDIA offering 2 x USB 3.0 ports on the back of the Shield TV Pro).
There will be an HDMI 2.0 port, Gigabit Ethernet port, 4K HDR support and NVIDIA providing a big upgrade in Dolby Vision HDR and Dolby Digital Plus surround sound support with the upgraded Shield TV Pro.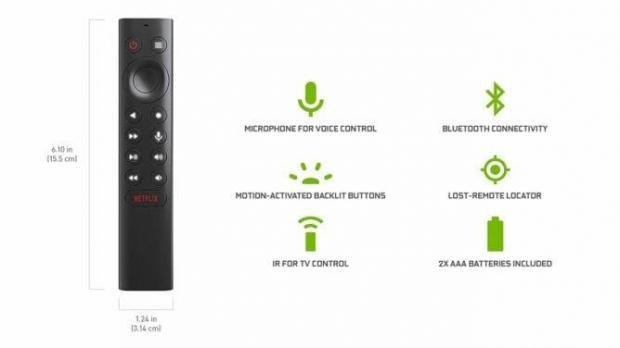 The new Shield Remote will upgraded with a new shape, with it reportedly featuring backlit buttons (finally) which will activate when the remote is touched or moved. There's also a built-in remote control locator that helps it be found when it's lost somewhere in your house (which happens to ALL of us).
NVIDIA's new Shield TV Pro will stream GeForce NOW just like other Shield TV models, something that is finally dropping on Android devices as we speak.
We should expect NVIDIA's new Shield TV Pro to debut on October 28 for $199, which is a $20 bump on the current Shield TV which sells for $179.