Apex Legends Season 3 Charge Rifle and drop ship quip spam now fixed
The charge rifle in Apex Legends has finally been nerfed, thank god!

Published Fri, Oct 18 2019 1:03 AM CDT
|
Updated Tue, Nov 3 2020 11:46 AM CST
Since the release of the newest season in Apex Legends, gamers have been obliterating their opponent with the newest sniper, the Charge Rifle. Those days of laughable downs are now over.
Just a couple of days ago, developer of Apex Legends, Respawn Entertainment announced that they would be balancing the charge rifle after the community was clearly overusing it. Those balance changes are now live, and the adjustments come in the form of increasing the amount of ammo that is used per shot, changing the mag size, and decreasing damage slightly.
One of the other issues with Season 3 was players realizing that they could perform quips while in the drop ship, and since quips could be heard by players in close proximity troll gamers decided to spam the same quips over and over again. As you can imagine this was quite annoying, so Respawn has fixed this issue as well. Respawn also say they have fixed "initial circle issues" but since there is no patch notes its hard to tell what this exactly means.
Respawn community manager Jay Frechette spoke out about the changes during the first episode of Apex Devstream, here is what he had to say "We want to be thoughtful in the way we make changes for it. So with the Charge Rifle, this won't be a [straight-forward] damage nerf. We'll be increasing the amount of ammo that is used per shot, changing the mag size for it, and also bringing in a bit of the falloff damage."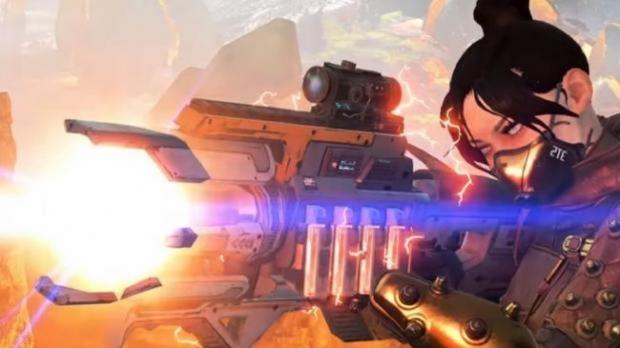 Funko Pop! Games: Apex Legends - Wraith (Translucent), Amazon Exclusiv (46214)
Related Tags